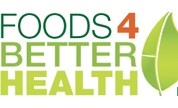 Aspartame's Safe, Or So Coke Claims in New Ads.
Boston, MA (PRWEB) August 17, 2013
Foods4BetterHealth.com, a new food and nutrition web site that believes that eating right can prevent diseases, ward off illnesses, and help you feel healthier and younger than ever, is reporting on Coca-Cola's new ads that assert the benefits and safety of artificial sweeteners, which launched on August 14.
As Foods4BetterHealth notes (http://www.foods4betterhealth.com/aspartames-safe-or-so-coke-claims-in-new-ads-3867), sales of diet drinks have been declining, with many attributing the decline to concern about the safety of artificial sweeteners. In fact, many health advocates have also blamed the rise in obesity on large food companies, such as multinational beverage company, Coca-Cola. To combat its new found criticism, Coca-Cola announced that it would be launching new ads to emphasize the safety of artificial sweeteners, which are used in its diet drinks. (Source: "Coke to defend safety of aspartame in new ad," CBC News web site, August 13, 2013; http://www.cbc.ca/news/business/story/2013/08/13/business-coke-aspartame.html, last accessed August 14, 2013.)
As the Foods4BetterHealth article "Aspartame's Safe, Or So Coke Claims in New Ads" notes, this isn't the first time that Coca-Cola has faced criticism over the health benefits of its products; last January, the beverage company launched ads to counter claims that it's responsible for rising obesity rates, pointing out that it carries many zero- or low-calorie drinks. However, that hasn't stopped health advocates from being concerned about the dangers of artificial sweeteners, such as aspartame, which are found in Coca-Cola's products.
The Foods4BetterHealth report notes that the first ad ran in the August 14 edition of USA Today in Atlanta, Georgia, where the company's headquarters is located, with additional ads being printed in the Chicago Tribune and the Atlanta Journal Constitution next week. If received well, the company plans on publishing more ads across the country.
The Foods4BetterHealth report concludes that the ads state that diet drinks can help people manage their weight and that artificial sweeteners are a safe and healthy alternative to sugar.
Foods4BetterHealth.com, created by Doctors Health Press, is a food news and health website, offering readers information about the latest food controversies, exclusive expert advice, and health tips to ward off illness, prevent disease, and live a long, healthy life. For more information, visit foods4betterhealth.com.