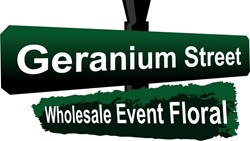 I am excited creating these spaces on high rise balconies and roof tops using artificial hedge and topiaries, in conjunction with some real plants
San Marcos, CA (PRWEB) August 05, 2013
Artificial boxwood hedge, foliage, artificial ivy, topiaries, and bushes can greatly accentuate balconies and are easier to maintain than real plants. Harsh New York winters also wreak havoc on real plants and that is an important factor when Manhattan residents determine how they will decorate their outdoor spaces.
Upper East side penthouse owners have also discovered artificial foliage to decorate their swank overlooks and high rise sanctuaries. Think of the gardens of Versailles – smart decorators are creating mini Versailles style garden high above the bustling streets of the Big Apple. New artificial hedges, bushes, and topiaries are so real looking that many guests don't know that they are in fact, artificial.
Amy Chan, a Park Avenue interior designer said that she is implementing more and more artificial plants into her designs. "I think that in the past, my clients were immediately against using any kind of artificial plants – there was a negative stigma. That has changed because the new products out there are much better than they ever were in the past," she said. "Green areas" are in these days, and I am excited creating these spaces on high rise balconies and roof tops using artificial hedge and topiaries, in conjunction with some real plants," Chan added.
Residents of Manhattan are considered some of the most highly educated and sophisticated in the world, and if they like something, it spreads to other areas. When upscale visitors from all over the world visit swank Upper East Side pads, they take the decorating ideas back to Hong Kong, Sao Paulo, and London. Worldwide sales of artificial plants have spiked to record levels.
Manhattan residents have higher than average per-capita incomes, but the cost of living is also high. Artificial foliage is fairly inexpensive to buy and easy to maintain, requiring no water and little maintenance. Online retailers offer wholesale prices on artificial boxwood hedge, topiaries, faux ivy, bushes, and brush.
Read Other Geranium Street Floral News:
Wedding and Event Planners Now Using Artificial Foliage from Geranium Street Floral
#Architecture #LandscapeDesigner #ArtificialHedge #Boxwood #Trending