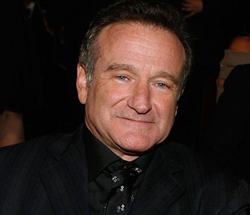 Robin Williams deserves being remembered...in daring us to talk about addiction and mental health
Hollywood, California (PRWEB) September 19, 2014
Los Angeles Press Club's National Entertainment Journalism Awards has become The National Arts & Entertainment Journalism Awards (NAEJ) to more accurately reflect the journalism industry's natural marriage of entertainment and arts coverage.
"The NAEJ remains the only award that honors reporters, photographers and critics who cover two of America's most popular cultural beats," said press club president Robert Kovacik, anchor/reporter at NBC4/LA.
The NAEJ contest is open to all journalists covering arts and entertainment in the US, including all US-based international journalists. Early bird entries have until Sept. 30 to apply at a discount; final deadline is October 10. Award winners will be announced at a gala event at the historic Millennium Biltmore Hotel, downtown Los Angeles, Sunday, November 23rd.
The LAPC will dedicate this year's awards to the late actor/comedian Robin Williams.
The dedication honors Williams' work in support of the homeless, the sick and American troops.
Robin Williams' wife, Susan Schneider, said, "It is our hope that the focus will not be on Robin's death but on the countless moments of joy and laughter he gave to millions."
"Robin Williams also deserves being remembered for all the public service he did in daring us to talk about addiction and mental health," said press club executive director Diana Ljungaeus.
Previous honorees include Jane Fonda, Hugh Hefner and Forest Whitaker.
Los Angeles Press Club, founded in 1913, by newspaper reporters, now honors journalists across all platforms at both its SoCal journalism awards in June and the NAEJ in November.
Enter online at LA Press Club official site.