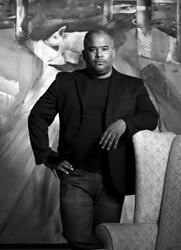 Fort Myers, FL (PRWEB) October 30, 2015
Celebrating its 27th year as a marquee event, the stage will be set for November 14th at the Harborside Event Center in Downtown Fort Myers for the prestigious Arts for ACT Winter White Party. Benefiting Abuse Counseling and Treatment, Inc. (ACT), Arts for ACT will feature bold and inspirational art, renowned artists, high energy entertainment, and more for a great cause.
ACT is a nonprofit organization dedicated to providing protection, education, support, and advocacy for victims of domestic violence, sexual assault, and human trafficking in Lee, Hendry, and Glades counties. Having operated as a 501(c)3 since 1978, thousands of individuals have been served by ACT's compassionate staff and volunteers, to the tune of over 5,000 per year. From the 24-hour crisis hotline, to counseling, community education presentations, specialized children's programs, and the rape crisis center, ACT is able to make a significant impact within the community to help men, women, and children begin a path of healing from abuse. Victims receive support that is both free and confidential.
Helping ACT to sustain its program services, the Arts for ACT charity fund raising event has hosted celebrity guests, including Sharon Stone, Lily Tomlin, Niecy Nash, and Meryl Streep in years past. A favorite charity organization of the late Robert Rauschenberg, the fundraising event has generated hundreds of thousands of dollars in support of ACT's critical community services.
Tickets are now available, along with a limited number of VIP tables. To ensure inclusion as an event guest, organizers recommend online ticket purchases at http://www.artsforactfineartauction.com/.
Arts for ACT Winter White Party's featured artist of the evening is contemporary artist Marcus Jansen. His artwork is world-renowned, with museum collections in places like the Moscow Museum of Modern Art (MMOMA) in Russia and the Smithsonian Institution in Washington, DC. The night's featured painting is the thought-provoking "Faceless Soldier."
The "Four Artists of ACT" who will also be present include Christine Reichow, Katherine Boren, Todd A. Babb, and Susan Lien. Reichow, a watercolor artist from Michigan specializes in painting highly-detailed natural Florida landscapes, animals, as well as flowers. Next, Boren who is originally from New York, focuses her talents on mixed-media abstract art. She emphasizes the reflection of light, varying textures and shapes, and differing grades of color saturation in her work. Furthermore, Susan Lien has lived in Fort Myers since 1978 and creates a uniquely beautiful type of grotto art by using fine china, jewelry, and other "found objects" to create art. The artwork of Todd A. Babb, both paintings and sculptures, are featured in private collections around the world, including countries in Europe, Asia, and South America.
Beyond observing the spectacular artwork and meeting the artists, guests of this fine art fundraiser will have the opportunity to engage in a live art auction, which will include high-end luxury items (a stay at the famous Robert Rauschenberg home on Captiva Island and round-trip to NYC to name two). Also, real-time mobile bidding will provide the Winter White Party event attendees with a user-friendly silent auction bidding process. Bidders will be guided on how to use their smartphones to bid for auction items upon registration. The mobile bidding process provides a seamless integration of today's technology with a longstanding fundraiser event to support the needs of the community.
Entertainment will also be provided by "The Juice," a blues, rhythm and blues, and folk band that is local to Fort Myers.
Sponsors for the prestigious night of festivities include: Happenings Magazine, Pulse Business Solutions, Planned Perfection, Inc., Florida Weekly, NBC-2, The Bireley Foundation, IBERIABank, Georganne and Cliff Williams, Bill Smith Appliances & Electronics, Brodeur Carvell Fine Apparel, Robb & Stucky International, Strayhorn & Persons, P.L. Attorneys and Counsellors at Law, Stilwell Enterprises and Restaurant Group, Sweet Art Gallery, Campo Felice, City of Fort Myers, Vicki and Richard Pitbladdo, Atlas Design & Engineering, Inc. and Kearns Restaurant Group.
To purchase VIP table or event tickets, please visit http://www.artsforactfineartauction.com/ or call Jennifer Benton at (239) 939-2553.
About Abuse Counseling & Treatment (ACT)
Abuse Counseling and Treatment, Inc. (also known as ACT) is a 501(c)3 nonprofit social service agency serving victims of domestic violence, sexual assault, and human trafficking in Lee, Hendry, and Glades Counties. ACT has been providing a circle of support for victims and their families since 1978. ACT provides critical services to those in crisis through a 24-hour crisis hotline, counseling, forensic examinations, medical, legal and personal advocacy, violence prevention programs, children's programs and more. For more information, please visit http://www.actabuse.com.