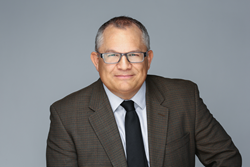 Our vision for the future focuses on the concept of healthspan – which emphasizes not only living longer, but also living better
VANCOUVER, British Columbia (PRWEB) October 01, 2021
Widely regarded as ahead of its time, the forward-thinking International Council of Active Aging® (ICAA) founded the active-aging industry on October 1, 2001 to fundamentally change the way we age by proactively engaging older adults to live their best life.
With 10,000 members that own or operate 40,000 wellness locations in 47 countries, the organization today is a powerful influencer across global, governmental and local levels throughout multiple countries, sectors and organizations.
"On our 20th anniversary as the voice and centerpiece of the active-aging industry, we reflect on our tremendous progress in uniting the formerly disparate group of professionals that serve the older adult community," says Colin Milner, CEO of ICAA. "Our vision for the future focuses on the concept of healthspan – which emphasizes not only living longer, but also living better."
According to "The Four Pillars of the New Retirement: What a Difference a Year Makes," a June 2021 report by Age Wave and Edward Jones, full life expectancy includes two components: a healthy lifespan – the years lived in full health and free of disability – followed by approximately 12.4 years of expected poor health.
Expanding the healthy lifespan, or healthspan, not only improves individual quality of life and productivity, but also benefits society and grows the active-aging industry, which includes senior living communities, senior centers, health clubs, rehabilitation centers and aging organizations.
Wellness is the way
The critical foundation to increasing heathspan involves fully embracing wellness, which includes seven dimensions: emotional, intellectual, physical, social, spiritual, vocational and environmental.
To support the industry, ICAA produces a wide variety of resources that promote aging well, such as proprietary research to inform the industry about best practices, trends and the current state of affairs. In fact, ICAA research findings have supported a financial return on wellness and a trend toward shifting from care communities that include wellness to wellness-based communities that offer care.
ICAA also leads executive think thanks that serve as expert counsel and guide rods to create solutions and drive the industry forward. And the organization's conferences, initiatives and publications further facilitate collaboration, awareness and progress.
Furthermore, online education with certificate courses, virtual summits and webinars equips professionals in the retirement, assisted living, rehabilitation, fitness and wellness fields to foster thriving communities. Currently, ICAA is expanding its education arm to enhance offerings on what wellness is and how to build a wellness culture.
As the go-to source on active aging, ICAA works with the U.S. Administration on Aging, the National Institute on Aging, the U.S. Department of Health and Human Services, the White House Conference on Aging, the Canadian Special Senate Committee on Aging, the European Commission and the Organization for Economic Cooperation and Development (OECD).
Great expectations
Milner is enthusiastic about the next 20 years, as key trends are converging that support the expansion of healthspan. Among them: a growing health data economy, inclusive living models such as intergenerational communities and multigenerational housing, communities integrating into the larger society and more.
"The future is about building an even more robust foundation for wellness, continuing to drive change, and equipping organizations that serve older adults," Milner notes. "Our vision is to create a world of healthier older people that are alive with purpose, inspired to live a rich quality of life and able to enjoy a fulfilled life."
About the International Council on Active Aging (ICAA)
http://www.icaa.cc
ICAA is a professional association that leads, connects and defines the active-aging industry and supports professionals who aspire to develop wellness cultures for adults over 50. This support includes creating wellness environments, programs and services. The association is focused on active aging—an approach to aging that helps older adults live life as fully as possible within all dimensions of wellness—and provides its members with education, information, resources and tools. As an active-aging educator and advocate, ICAA has advised numerous organizations and governmental bodies.