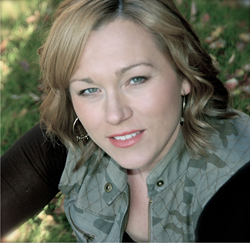 It takes years for other professionals to become proficient. It should take you the same. Don't expect natural talent to take you to fame and glory. Study. Work hard. And then let your talent take you the last ten percent.
American Fork, UT (PRWEB) May 28, 2014
It's often valuable to writers and prospective writers to hear from someone who has had their masterpiece published (or practically published). What do some authors do differently from others to achieve publication success?
TotalEdit.com interviewed C.R. Asay, author of Heart of Annihilation, about the strategies she employs in her writing.
TotalEdit.com: Tell us about your writing process.
C.R. Asay: I'm a pantser. A what, you say? I write by the seat of my pants. A pantser. Yeah, it's an actual term. At least in the writing community. This means I don't outline much. I get a new, shiny idea, chew on it for a few hours/days/weeks, discover the first line and then scurry to my little computer and start pounding away in a passion.
Does this mean I don't outline? No. I outline my characters when I need to know more about them. I do research as necessary. But really, my first draft is my outline. I have massive revisions to do in subsequent drafts but that's fine with me. I like pants-ing. I like revising. I don't like outlining. So I write the way I like because for me, writing is about enjoyment and passion. And tons of work.
TotalEdit.com: Do you have any strange writing habits?
C.R. Asay: Nah. I don't schedule myself or restrict myself in any way when it comes to writing. Not because I'm a particularly free spirit, but simply because I can't. I have ADHD which takes away a lot of my freedom when it comes to organizing myself, but when I hit a hyper-focused sweet spot in time, I will sit at my computer for hours while the world around me goes away. Honestly the majority of my writing gets done then... and in the few hours just before a deadline. Wait, what was the question again...? Squirrel!
TotalEdit.com: Is there an author whose work you could have written?
C.R. Asay: No. I wish I could have the success of J.K. Rowling or Stephanie Myer's, but I wouldn't want to have written their books. A writer's story is special because it is their own. It comes from their soul and their experiences. It feeds off the little demons inside and turns them into a work of art that others can enjoy. Those are the books that succeed.
If I had one piece of advice to give pre-published authors it would be to write your own story. Don't chase the market. Don't try to be another author. Write for yourself.
TotalEdit.com: What authors have inspired you?
C.R. Asay: Holy wow, too many to count. My favorites include J.R.R. Tolkien, Brandon Sanderson, Jonathon Stroud, Dan Wells, Charlotte Bronte, Patrick Rothfuss, Lynn Reid Banks, Robin Hobb, C.S. Lewis... I could go on and on.
TotalEdit.com: How important are the names of your characters? How did you come up with them?
C.R. Asay: Since my first novel is a sci-fi military thriller I randomly picked names of people I knew when I served in the Army. Not that I patterned the characters after them exactly, but using a soldier name made them a soldier in my mind. Names should be picked carefully, especially in a first draft. Once you name a character it's hard to change it later on because you've started to see that character as a person. I mean, how hard would it be to change the name of your five year old?
TotalEdit.com: What one thing do you wish you had known about the writing/publishing process before starting out?
C.R. Asay: To study the craft. Understand the publishing world. I won't sugar coat it, the publishing world is brutal. It's a cutthroat business that only rewards those who have gone above and beyond. Those who have made their work shine and special in a way that readers don't even know they want.
To do this, you need to study your craft. Understand the writing rules so you know when to break them. Learn about plotting and characterization and structure and emotions. Get into the nitty gritty aspects of everything that it takes to make your work special. There are massive amounts of information out there for you to pluck for free from the internet.
It takes years for other professionals to become proficient. It should take you the same. Don't expect natural talent to take you to fame and glory. Study. Work hard. And then let your talent take you the last ten percent.
TotalEdit.com: What is your least favorite part of the publishing/writing process?
C.R. Asay: It sounds weird but the actual writing. I despise first drafts. I go through so many emotions from the highest highs to the lowest I'm-a-total-fraud lows. Once I have the first draft down then I have something to work with. I can edit, revise and rewrite. But the blank page terrifies me.
TotalEdit.com: Is there one subject you would never write about as an author? What is it?
C.R. Asay: Erotica. Really. Ew. I can barely write tender, romantic kissing scenes.
TotalEdit.com: Are you working on something now that you can tell us about?
C.R. Asay: Yes, yes, yes! My debut novel, Heart of Annihilation, will be released this summer from WiDo Publishing. It's been a long, hard road and I can hardly believe that within a few short months I will finally be able to hold my book baby in my hands. I also had a short story accepted for a charitable anthology that will support TADSAW (Train a Dog, Save a Warrior), which will be released on Veterans Day, 2014. This is a great year for me.
TotalEdit.com would like to thank C.R. Asay for sharing her thoughts with us. It's the dream of every author to walk into a book store and find a book he or she wrote for sale on the shelves. While at the same time that the digital age makes a lot of phases of writing and publishing faster and easier, it also generates a lot of additional competition which can make it difficult to stand out.