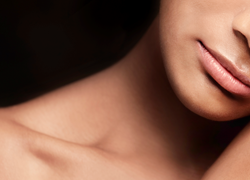 "The added benefit of enhanced UV protection proves that healthy, beautiful skin starts from within."-Marc St-Onge, Ascenta Health CEO and creator of Ascenta Skin
Los Angeles, CA (PRWEB) August 07, 2014
Ascenta Health is proud to announce that their revolutionary dietary supplement Ascenta Skin has been clinically shown to increase the skin's natural protection against ultraviolet (UV) radiation, the leading cause of skin damage and accelerated skin aging.
A recent clinical trial studied the effects of UV exposure on participants who took 4 capsules of Ascenta Skin daily over an eight week period. The results were astounding! Participants displayed on average an 83.8% increase in the UV exposure needed to produce the skin reddening effect that we consider sunburn after just eight weeks.
Sunburn, or reddening of the skin, is an acute skin response to excess UV exposure. Caused by both UVA and UVB, sunburn can be painful and damaging to your skin after you have overexposed yourself to the sun. The accumulated damage accelerates skin aging characterized by an increase in sagging, wrinkling, uneven tone and sun spots. Ascenta Skin's unique formula of 6 naturally derived active ingredients including Omega-3's and powerful antioxidants may be the next step in sun protection from the inside out.
"Because Ascenta Skin works from the inside out it produces dramatic results not typically seen with topical skin care products. By simply adding Ascenta Skin to their current skin care regimen consumers are experiencing firmer, smoother, younger looking skin," says Marc St-Onge, Ascenta Health CEO and creator of Ascenta Skin. "The added benefit of enhanced UV protection proves that healthy, beautiful skin starts from within."
Conducted at Consumer Product Testing Company, a laboratory at the forefront of sun protection testing, the research featured 28 participants that completed the trial. These participants had their minimal erythemal dose (MED), the smallest dose of UV radiation that produces skin redness, recorded at the beginning of the study. After taking Ascenta Skin daily, their results were measured at the four and eight week markers.
During the first 4 weeks, their MED increased by an average of 39.1% which seemed significant until the results were in for the full eight week period. The increase after 8 weeks of 83.8% in the UV exposure needed to produce reddened skin supports the theory that Ascenta Skin has a UV protective effect on your skin.
Ascenta Skin features 6 active ingredients including DHA, EPA, GLA, Zeaxanthin, Lutein and Vitamin D. In addition to reducing the effects of UV damage, Ascenta Skin is government approved in Canada to increase skin elasticity and firmness, hydration, and reduce roughness and redness including atopic dermatitis. Ascenta Skin's "Beauty from Within" formula is a game changer in the skin care industry, all natural, science based, amazing skin care results and now UV protection. While Ascenta Skin significantly increases your skin's resistance to UV it is not intended as a replacement for appropriate use of topical sunscreens.
Ascenta Skin is available to purchase on AscentaSkin.com and at renowned spas throughout Canada. Coming soon to cities across America, Ascenta Skin is currently available at Space.NK.Apothecary in New York and Los Angeles.
For more information on Ascenta Skin and to see remarkable before and after images, please visit http://www.AscentaSkin.com.