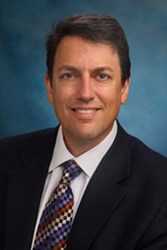 Asheville, North Carolina (PRWEB) July 23, 2013
Dr. Dan Waldman, a Podiatrist in Asheville North Carolina, is proud to announce that his medical assistant, Amanda Ray, is celebrating her 16th year anniversary of employment. Ms. Ray has assisted Dr. Waldman in many aspects of running a private practice including administrative duties, assisting in surgeries, training new employees, providing palliative foot care, and instructing patients on foot care as ordered by Dr. Waldman.
"Amanda has been a wonderful asset to my practice. I meet Amanda during my visits at a local long term care facility for the elderly. She was an assistant there and was always eager to help me with the residents' foot care. She always went that extra step to insure I had everything I needed and that the patients were well cared for. After all these years together she knows what I will require often even before I realize it! Her dedication and loyalty has made my life as a physician that much easier and has allowed me to expand my practice to better serve the western North Carolina community. She is skilled in basic foot care and my patients love her sweet and caring personality!" said Dr. Waldman.
Dr. Dan Waldman is board certified in foot surgery by the American Board of Podiatric Surgery and is a Fellow of the American College of Foot and Ankle Surgery. Dr. Waldman served as Chief Podiatry Surgical resident at Loma Linda VAMC in 1992. He is also an international speaker on foot care. His office is western North Carolina's only provider of the PinPointe Foot Laser to treat toenail fungus.
He has been interviewed for numerous periodicals and appeared on Aesthetic TV channel and news channels to educate the public on foot issues. Dr. Waldman's philosophy as a physician is to assist the body to heal itself and he emphasizes nutrition, lifestyle and prevention as the keys to good health.
For more information on Dr. Waldman's office and skills please go to BlueRidgeFoot.com or call 828-254-5371. The Asheville office, Blue Ridge Foot Center, is located at 246 Biltmore Avenue just a mile north of Mission Hospital and near downtown Asheville.