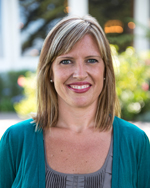 I have the best clients in the world, and I am so lucky to be able to create relationships that last a lifetime!
San Diego, CA (PRWEB) January 22, 2016
Five Star Professional is pleased to announce Ashley Ortega with CMG Financial, has been chosen as one of San Diego's Five Star Mortgage Professionals for 2016.
"I have been in the mortgage business for over 10 years now and have had the benefit of working on the operations and sales sides of the business. Being well rounded in the mortgage business definitely gives you an edge. To be able to put together a loan and to see it through to closing, within a quick time frame, is a big deal in a business that is constantly changing," says Ashley.
Five Star Professional partnered with San Diego Magazine to recognize a select group of San Diego-area mortgage professionals who provide quality services to their clients. Less than 4 percent in the area were selected. Ashley Ortega is featured, along with other award winners, in a special section of the March issue.
"This award means everything. My business is based on client and partner referrals, so without them, I wouldn't have a job that I love. Thank you again for all your continued support. I have the best clients in the world, and I am so lucky to be able to create relationships that last a lifetime," says Ashley.
The Five Star Mortgage Professional award program is conducted in more than 30 markets throughout North America. Mortgage professionals are measured using an objective, in-depth research methodology with significant focus on customer feedback and overall satisfaction.
"We aim to uncover the best mortgage professionals across the country. To ensure that we recognize those with the highest of standards, we go to the source — we gather client feedback and use a rigorous research methodology to evaluate candidates and determine qualified winners," says Josh Kimball, VP Marketing, Five Star Professional.
Ashley Ortega's Five Star award profile can be viewed here.
About the research process:
Five Star Professional has been conducting market research to define and promote professional excellence in service professionals since 2003.
Mortgage professionals are awarded based on an in-depth research process. Thousands of consumers are contacted to rate their mortgage professional on evaluative criteria, including customer service, integrity, communication and overall satisfaction. Beyond a qualifying client evaluation score, professionals are evaluated on objective criteria such as experience, production levels and disciplinary and complaint history.
There is no fee to be considered or awarded. Visit http://www.fivestarprofessional.com for more information.