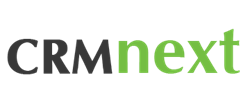 Mumbai, India (PRWEB) June 27, 2014
CRMnext, a leading global CRM (Customer relationship Management) product company with practice leadership in more than eight industry verticals, has been recognized as the winner of the 'Best CRM Implementation Project Award' during the eighth Asian Banker Technology Implementation Awards Programme, held at the Kuala Lumpur Convention Centre, Kuala Lumpur on May 21st 2014. The awards ceremony was held in conjunction with The Asian Banker Summit 2014, the foremost annual meeting for decision makers in the financial services industry in the Asia Pacific region.
"We are extremely pleased and honored to receive this award. This award is yet another feather in our cap showcasing our innovation leadership in the CRM space and highlights our commitment to deliver excellence to our customers as their preferred technology partner." said Sushil Tyagi, Director Global Sales and Marketing, CRMnext, on the side-lines of the award ceremony.
CRMnext customers include large banks and global financial services brands like HDFC, ICICI, Axis, TATA AIA, Reliance, Max, Fullerton etc. It has enabled its customers to implement a comprehensive CRM project on a single platform to achieve its "One bank" vision. The solution, provided by CRMnext, covers an extensive range of functions including sales force, customer service, business process and marketing automation, digital application platform, document management system, reporting and analytics. Its customers have achieved a 360 degree customer view and an integrated customer service and sales platform. At HDFC Bank, the solution was implemented across all channels and devices, including branch, internet and mobile banking, covering more than 40,000 users and 73% of workforce. It has brought about impressive improvements in cross-selling, lead conversion rate and sales turnaround time, and reduced customer complaints by 30%.
The awards programme, administered by The Asian Banker and refereed by prominent global bankers, IT consultants and academics, is the most prestigious of its kind. A stringent three month long evaluation process determines the winners from across Asia Pacific, Middle East and Africa. The winners are honoured at a glittering event that recognises their efforts in using the best technology to run their institutions and bring superior products and services to their customers.
About The Asian Banker:
The Asian Banker is the region's most authoritative provider of strategic business intelligence to the financial services community. The Singapore-based company has offices in Singapore, Malaysia, Hong Kong, Beijing and Dubai as well as representatives in London, New York and San Francisco. It has a business model that revolves around three core business lines: publications, research services and forums. The company's website is http://www.theasianbanker.com
About CRMnext:
CRMnext is a leading global CRM solution provider. CRMnext has practice leadership in more than nine industry verticals where it works with companies to help them make most of their relationships with customers. Key vertical editions include Banking, Financial Services, Insurance, Media, Pharmaceutical, Telecom, Entertainment, Energy, Manufacturing etc. CRMnext works closely with its customers, leveraging its extensive domain expertise to enhance their business efficiency by improving processes and practices. This combination of competency and commitment to results is the key to CRMnext's success in the global market.
Learn more about CRMnext at: http://www.crmnext.com
Subscribe to my YouTube channel: https://www.youtube.com/user/CRMnextvideos