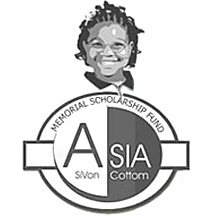 (PRWEB) November 20, 2014
The events of September 11, 2001 affected every corner of the United States, bringing the nation's inhabitants together in the face of such tragic loss. One of those lost was a bright, articulate girl named Asia Cottom, who had been chosen for a National Geographic field trip to the Channel Islands National Marine Sanctuary in Santa Barbara, CA. She was on flight 77 with two other DC public school students when the plane crashed into the Pentagon. Now, her memory lives on in a scholarship fund established in her name.
The loss of a child is the most devastating thing any parent can face, and Asia Cottom's parents, Clifton and Michelle Cottom, were no exception. However, despite their intense pain, they were comforted by the generosity shown by others. Many of these complete strangers showed their support with letters, cards, and money. The Cottoms soon decided to put that money to good use, highlighting their daughter's academic achievements and giving back by establishing the Asia SiVon Cottom Memorial Scholarship Fund, or ASC.
The ASC awards two types of scholarships, one to freshmen and one to undergraduate and graduate students. Granted to students who excel academically, the freshmen scholarship is available to students with a concentration in Mathematics, Science, and Information Technology who write a short essay concerning how September 11, 2001 affected their lives and how college can help them impact the community/ world. The graduate & undergraduate scholarship asks applicants to write a short essay on the effects and aftermath of September 11 on today's society.
Applicants hoping to use scholarship funds for the upcoming school year must apply soon. In the meantime, the Cottoms have authored a book, Asia's New Wings in honor of their daughter. The book is an inspirational and comforting tome for anyone who has dealt, or is dealing with, a profound loss.
The Asia SiVon Cottom Memorial Scholarship Fund
The Asia SiVon Cottom Memorial Scholarship Fund (ASC) was founded to honor the life of Asia SiVon Cottom. The fund's overall mission is to recognize and assist college students by providing financial assistance through scholarship awards to supplement financial obligations for tuition and educational fees. Scholarship awards will be made to deserving students who have excelled academically with special consideration given to students interested in math, science, and information technology.