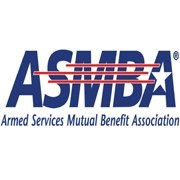 I really appreciate the opportunity the ASMBA 50th Anniversary Scholarship has given me,
(PRWEB) August 08, 2013
The Armed Services Mutual Benefit Association (ASMBA) recently celebrated its 50th anniversary as a company. A few decades ago, the future founders of ASMBA wanted to create an organization that offered life insurance coverage to members of all branches of the United States Military. In 1963, that vision became a reality, and ASMBA has been growing ever since.
Colonel Michael McConnell, a retired member of the United States Air Force and President of ASMBA, is proud of the direction in which ASMBA is headed. "We've come a long way since 1963, and, for the past few decades, it has been an honor and a privilege to provide a little more peace of mind to those who serve our country and their families. We're very excited to continue fulfilling this mission."
As part of the celebration, the company is giving out $8,500 worth of scholarships in the ASMBA 50th Anniversary Scholarship Essay contest, awarding $5,000 for the first-place essay, $2,500 for second, and $1,000 for third.
Ms. Mary Ripps, the daughter of ASMBA member Gregory Ripps of San Antonio, Texas, wrote the First Place Award-winning essay, "Who is My Military Hero?" about her 97-year-old grandfather, Cornelius Anton Ripps.
"I really appreciate the opportunity the ASMBA 50th Anniversary Scholarship has given me," said Ripps. "It enables me to further my education at the University of the Incarnate Word. I am especially grateful to my parents and grandparents for their loving support and for serving our country." Gregory Ripps, her father, added, "We are extremely grateful for this award. This scholarship not only gives us a financial boost, but provides Mary with even more incentive to excel in her education."
The Second Place award-winning essay was written by Ms. Samantha Arnold, daughter of ASMBA member Patricia Ebner of Wabasso, Minnesota. Samantha, who will attend Barton College in North Carolina, said, "Being the recipient of [The ASMBA] scholarship will assist me in attaining my educational, career and life goals. I feel extremely privileged to be a part of the distinguished group of students who are the recipients of the ASMBA Scholarship. Thanks to [ASMBA], I am one step closer to my goal of becoming a registered nurse. I promise I will work very hard to eventually give back to others, both as a student and as a registered nurse. Thank you again for your generosity and support."
With regard to the essay contest, Colonel McConnell said, "We started the ASMBA STAR Foundation as a way to give back to those military families that we've been blessed with taking care of over the years. This competition is one example of this dedication to giving back, and it's one that we're quite proud of. I'd like to extend my sincere congratulations to the winners and thanks to all those who participated."
About ASMBA
The Armed Services Mutual Benefit Association (ASMBA) was established in 1963, when military personnel headed for Vietnam found they could not get insurance coverage because they were heading into a dangerous war zone. It was these servicemen that created ASMBA in Smyrna, Tennessee and the company has remained in the state ever since.
In 2006, the company expanded its reach to charitable organizations when the Board of Governors and Advisors began the process of creating a non-profit organization to aid military families. The ASMBA STAR Foundation is dedicated to improving the quality of life for all military personnel, veterans, and their families.