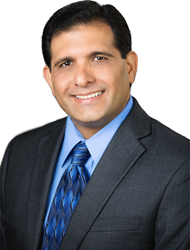 This is a brilliant book. Hopefully Adil will not have to wait as long as Dr. Deming did for people to understand this as a groundbreaking work in enlightened leadership." ~ HD&L Division Leadership Council
Austin, TX (PRWEB) December 30, 2014
ASQ will award the Philip Crosby Medal to Adil Dalal for authoring "The 12 Pillars of Excellence: A Lean Approach to Improving Project Results". A Crosby Medal is presented annually to the individual who has authored a distinguished book contributing significantly to the extension of the philosophy and application of the principles, methods, or techniques of quality management. The Crosby medal award committee selected The 12 Pillars of Project Excellence for this esteemed honor as the book "focuses on leadership and organizational culture as keys to successful project leadership, with concepts and assessment tools provided to evaluate the process, organization and the leadership to achieve successful project outcomes." The book was nominated for this award by the Human Development Division of ASQ. The medal will be presented to Adil Dalal during ASQ's Annual World Conference on Quality and Improvement in Nashville, Tennessee, May 3rd, 2015.
The 12 Pillars of Project Excellence has received numerous accolades from both the corporate as well as the academic world for its innovative and breakthrough concepts such as the power of visualization™, pinnacle performance zone™, the science of simplicity™, and sensei leadership™ to name just a few. The 12 Pillars of Project Excellence was the recipient of the 2013 Axiom Best Business Book Award in the category of Organizational Management, Lean and Continuous Improvement and the prestigious 2014 Shingo Research and Professional Publication Award.
The Philip Crosby Medal is the latest acknowledgement of The 12 Pillars of Project Excellence and author Adil Dalal since it was published in 2011 by CRC Press. Dalal says, "It was a great honor to previously receive the Axiom and Shingo publication medals for this book and it again a humbling experience to be recognized by my peers in the Quality community as well."
Adil Dalal is the CEO and Founder of Pinnacle Process Solutions International ®, LLC, past-Chair, Human Development & Leadership division of ASQ, an author, entrepreneur, keynote speaker and radio show host. He is also the author of 'A Legacy Driven Life' and co-author of the Lean Handbook, published by ASQ and 'Change Your World So You Can Change the World' published by the Public Speakers Association. Mr. Dalal is also the winner of "2014 Global Award for Outstanding Contribution to Quality & Leadership" by World Quality Congress & Awards. For more information kindly e-mail info(AT)pinnacleprocess.com or visit http://www.pinnacleprocess.com.