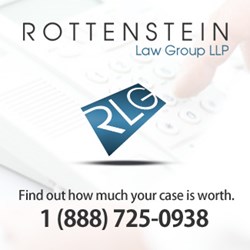 (PRWEB) December 09, 2013
A federal judge in Ohio issued a new case management order on Dec. 5 regarding the DePuy ASR lawsuits consolidation in federal court in that state, according to court documents. The Rottenstein Law Group LLP, which offers information on the recalled DePuy ASR hip implant at http://www.hiprecallnewscenter.com, indicates that many of those lawsuits could potentially qualify for a portion of the multibillion dollar DePuy settlement announced in November.
The new case management order from Judge David A. Katz pertains to the filing of what is called the "Defendants' Master Answer," which is the response of Johnson & Johnson and subsidiary DePuy Orthopaedics to claims made by plaintiffs, according to court documents (In re: DePuy Orthopaedics Inc., ASR Hip Implant Products Liability Litigation; MDL-2197, U.S. District Court for the Northern District of Ohio).
"Case management orders are a typical part of the pretrial process," said Rochelle Rottenstein, principal of the Rottenstein Law Group LLP. "This order tells us that an important early milestone has been reached. The Master Answer of the defendant responds to all complaints—filed already or still to be filed—which means that the pleadings stage of the lawsuit can be considered at or near an end and discovery—the demanding and production of relevant information by the parties—can begin. Discovery often results in the revelation of information that can prompt the defendant to consider offering settlements."
In addition to the at least $2.5 billion DePuy settlement, J&J could pay an additional $1 billion for patients' medical expenses related to revision surgery required by allegedly faulty ASR metal-on-metal hip implants, according to a Nov. 27 Bloomberg report.*
There are about 12,000 DePuy ASR hip lawsuits pending in federal and state courts, about 8,000 of which were brought by plaintiffs who underwent revision surgery, according to a Nov. 20 New York Times article.** The remaining lawsuits involve plaintiffs who allege they suffered from adverse side effects such as metal poisoning (a/k/a "metallosis.") Those individuals—and even those who have had revision surgery—are still eligible to pursue options outside of settlement, according to a Nov. 20 Reuters story.***
Multimillion Dollar Verdict
DePuy ASR hip lawsuits have experienced some positive outcomes at trial in state courts. In March 2013, a California jury awarded plaintiff Loren Kransky more than $8 million, according to court documents (Kransky v. DePuy Orthopaedics; BC456086, Los Angeles Superior Court). In October 2013 DePuy settled with plaintiff Robert Eugene Ottman for an undisclosed sum, according to court documents (DePuy ASR Hip System Cases; CJC-10-004649, San Francisco Superior Court, Calif.).
DePuy ASR Hip Recall
In 2010 Johnson & Johnson recalled 93,000 hip implants, including 37,000 in the United States, according to the Times. Internal documents from Johnson & Johnson determined that 40 percent of ASR hip implants would fail within five years, the Times article said.
The Rottenstein Law Group LLP encourages those who believe they have suffered from the ASR's alleged side effects to visit its FAQ page to learn more about DePuy ASR hip lawsuits, settlements and side effects, and how to contact an attorney for a free consultation.
*http://www.bloomberg.com/news/2013-11-27/j-j-may-pay-1-billion-in-medical-costs-under-hip-accord.html
**nytimes.com/2013/11/20/business/johnson-johnson-to-offer-2-5-billion-hip-device-settlement.html?_r=0
***reuters.com/article/2013/11/20/us-jj-hips-settlement-idUSBRE9AI1A820131120
About THE ROTTENSTEIN LAW GROUP LLP
The Rottenstein Law Group LLP is a New York-based firm that represents clients nationwide in mass tort actions. The firm was founded by Rochelle Rottenstein, who has more than two decades of experience as a lawyer, to represent clients hurt by defective medical devices and medications. (Attorney advertising. Prior results do not guarantee a similar outcome.)
Contact:
The Rottenstein Law Group LLP
Rochelle Rottenstein, Esq.
321 W. 44th Street
# 804
New York NY 10036
(212) 933-9500 (office phone)
(212) 933-9980 (facsimile)
rochelle (at) rotlaw (dot) com
plus.google.com/106070664376281033016
###