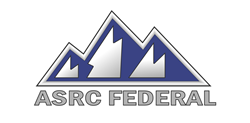 Being chosen for the Rigel Award signifies well-earned recognition for our Orion team and exemplifies our commitment to providing exceptional, customer-focused service to Lockheed Martin and ultimately to NASA
Beltsville, Md. (PRWEB) March 09, 2016
ASRC Federal Space and Defense recently received the 2015 Rigel Award as the Small Business of the Year on Lockheed Martin's Orion contract. The award recognizes small business performance above and beyond contractual commitments.
"ASRC Federal is honored that Lockheed Martin selected our NASA Orion team for this prestigious award, marking another significant milestone in the continued partnership between ASRC Federal Space and Defense and Lockheed Martin," said Mark Gray, ASRC Federal president and CEO. "Being chosen for the Rigel Award signifies well-earned recognition for our Orion team and exemplifies our commitment to providing exceptional, customer-focused service to Lockheed Martin and ultimately to NASA."
The award was presented in February at a ceremony celebrating the arrival of the Orion Exploration Mission-1 spacecraft pressure vessel at the Kennedy Space Center Neil Armstrong Operations and Checkout Building.
"Although the fantastic performance of the ASRC Federal team at Kennedy Space Center, Michoud Assembly Center, Johnson Space Center and Denver qualified them for this prestigious award, the unique approach of ASRC Federal's Apprentice Program and teaming with Eastern State College pushed them over the finish line," said Mike Hawes, Orion program manager for Lockheed Martin. Through the ASRC Federal Apprentice Program, students enrolled in the aerospace technician program at Eastern State College compete for internships to work in the Orion production facility at KSC alongside skilled aerospace workers who share expertise and mentor the next generation.
"Although officially classified as the beta star of the Orion constellation, Rigel is the brightest," said Michelle Butzke, Lockheed Martin's small business advocate, in describing the name of the award. "We named this award for our small businesses who, many times, shine brighter than the large prime."
Lockheed Martin, NASA's prime contractor on the Orion Design, Development and Test contract, awarded a subcontract to ASRC Federal Space and Defense in 2012 to support manufacturing of flight test vehicles to ultimately certify all systems and human-rate the Orion vehicle. The Lockheed Martin and ASRC Federal Space and Defense team will now embark on an intense build campaign for EM-1, scheduled to launch in 2018 on the first Space Launch System rocket.