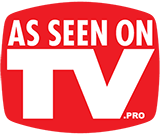 New from BODYCRAFT, the SpaceWalker is the only ultra compact treadmill/workstation that folds up into contemporary, functional furniture
St. Petersburg, Florida (PRWEB) February 01, 2017
Kevin Harrington, one of the original Sharks from hit reality series Shark Tank, and the Product Managers of AsSeenOnTV.pro are pleased to announce the launch of a new DRTV campaign with the SpaceWalker from BODYCRAFT.
Sitting is the new smoking, and it's killing everybody. Just as the body needs water, the body also requires 10,000 steps a day for optimal health. For those without the time or space for a treadmill, the space-saving SpaceWalker offers a solution, allowing one to walk and work at the same time. New from BODYCRAFT, the SpaceWalker is the only ultra compact treadmill/workstation that folds up into contemporary, functional furniture. With the power to easily support a person up to 300 lbs, the extremely solid and powerful walking machine can be converted from a bench or table into a standing desktop in a snap.
SpaceWalker is the ultimate workspace, with nonslip grips for devices, built-in pulse monitors, and an easy-to-read, bright red LCD screen that provides the speed, time, and distance. A safety key is included to prevent unauthorized use when removed and will shut the unit off in case of a slip or fall. Lightweight, portable, and fully assembled right out the box, the SpaceWalker can be easily stored and transported. Whether in a smaller space, studying, or relaxing, one can get those 10,000 steps a day without missing a beat.
As part of its DRTV campaign with AsSeenOnTV.pro, the SpaceWalker will be appearing in :30 and :60 spots set to air nationwide and feature the original Shark himself, Kevin Harrington. AsSeenOnTV.pro is comprised of an award-winning team of producers, writers, videographers, and editors as well as industry veterans dedicated to finding the latest, most innovative products and ideas, and putting them on the DRTV map.
About AsSeenOnTV.pro
With studios at 6250 Coral Ridge Drive, Suite 200, Coral Springs, Florida 33076, AsSeenOnTV.pro is a full-service production, branding, and marketing company that specializes in direct response television, short- and long-form commercials, and brand building. Based in a 25,000+ sq ft, state-of-the-art studio, the company's creative team handles every aspect of production from script to screen to airing. For nearly two decades, AsSeenOnTV.pro's veteran staff of writers, producers, videographers, and editors has amassed more than 50 Telly Awards, thousands of prestigious clients, and over $20 million in television placements.
About Kevin Harrington
As the inventor of the infomercial, founder of As Seen on TV, and one of the original Sharks on Shark Tank, Kevin Harrington has worked with some of the world's most recognizable celebrities and launched some of the most effective DRTV campaigns in history. Since producing his first 30-minute infomercial in 1984, Harrington has been involved in over 500 product launches that have resulted in over $5 billion in sales. Now, in his latest venture aligned with AsSeenOnTV.pro, Harrington is on the hunt for the best new products and ideas, bringing them into homes everywhere through personalized DRTV campaigns that are headlined by the Shark himself.
For more information on the SpaceWalker or BODYCRAFT, please visit http://www.BODYCRAFT.com