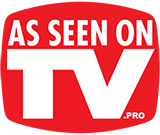 The Consumer Electronic Show focuses on the most outstanding design and engineering in consumer technology products.
St. Petersburg, Florida (PRWEB) January 05, 2017
Kevin Harrington (one of the original Sharks from megahit reality series Shark Tank) and the Producers of AsSeenOnTV.pro will be checking out all the must-have products by CES for feature on AsSeenOnTv.pro's DRTV campaign.
Technology grows more powerful every day. It's a huge factor in everyone's daily lives. The Consumer Electronic Show focuses on the most outstanding design and engineering in consumer technology products. Some of the best, award-honoree products include Mars by Crazybaby, which is the world's first auto levitating wireless speaker with surround sound and the Predator Z301CT monitor, which is the first curved monitor with eye-tracking functionality.
Owned and produced by the Consumer Technology Association (CTA), the CES is one of the biggest tradeshows in the industry. It takes place January 5-8, in Las Vegas, Nevada. It unites the global tech community and will draw about 50,000 industry professionals this year. CES is the world's gathering place for all of those who thrive on the business of consumer technology.
"Learning about and experiencing the new wave of tech is our priority at AsSeenOnTV.pro," says CEO Doug Scott who, alongside Harrington, formulated AsSeenOnTV.pro's campaign and deliverables. "Technology is constantly evolving and therefore, transforming lives in unimaginable ways every year. We strive to share these technological advances and more with the world, through our DRTV campaigns. It's an honor to view these up-and-coming, revolutionary products through CES and choose which to feature in our campaigns."
For innovators that would like to have a product evaluated by AsSeenOnTV.pro, submit a product inquiry on http://www.AsSeenOnTV.pro.
About CES
The International CES (Consumer Electronics Show) is the world's gathering place for all who thrive on the business of consumer technologies. It's where business gets done: on the show floor, in and around our conference program, in impromptu connections and in planned meetings and special events.
About Kevin Harrington
As the inventor of the infomercial, founder of As Seen on TV, and one of the original Sharks on Shark Tank, Kevin Harrington has worked with some of the world's biggest celebrities and launched some of the best-selling DRTV campaigns in history. Since producing his first 30-minute infomercial in 1984, Harrington has been involved in over 500 product launches that have resulted in over $5 billion in sales. Now, in his latest venture with AsSeenOnTV.pro, Harrington is on the hunt for the best new products and ideas, bringing them to homes everywhere through personalized DRTV campaigns featuring the Shark.
About AsSeenOnTV.pro
Headquartered at 6250 Coral Ridge Drive Studio 200 in Coral Springs, FL 33076, AsSeenOnTV.pro is a full-service production, branding, and marketing company that specializes in direct response television, short- and long-form commercials, and brand building. Based out of a 25,000+ sq ft, state-of-the-art studio, the company's creative team handles every aspect of production from script to screen to airing. For nearly two decades, AsSeenOnTV.pro's veteran staff of writers, producers, videographers, and editors has amassed more than 50 Telly Awards, thousands of prestigious clients, and over $20 million in television placements.