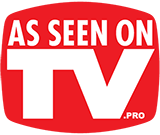 Our business has been rapidly expanding to the point where we are producing a wide range of television commercials, which means our need for fresh talent is also growing exponentially, says Laszlo Nador
St. Petersburg, Florida (PRWEB) February 01, 2017
The Producers at AsSeenOnTV.pro, in collaboration with Kevin Harrington, one of the original Sharks from the megahit reality television series Shark Tank, are excited to announce that they will be conducting a casting call to expand the talent base for their vast array of innovative DRTV commercials.
AsSeenOnTV.pro is looking for on-camera and voice-over talent encompassing all ethnicities, male and female, within a range from 20-50 years of age. Candidates are invited to send resumes, headshots and video reels for consideration.
"Our business has been rapidly expanding to the point where we are producing a wide range of television commercials, which means our need for fresh talent is also growing exponentially," says Laszlo Nador, an award-winning Director of Photography at AsSeenOnTV.pro. "We feel we have been incredibly blessed by the talent with whom we have been fortunate enough to have worked - and we can't wait to expand our AsSeenOnTV.pro family."
"It makes me proud, to watch our company raise the bar for video production in South Florida," says AsSeenOnTV.pro Executive Producer, Douglas Scott who, in conjunction with Harrington, has been responsible for formulating the company's DRTV concept and format. "I'm excited to offer career-changing opportunities to local talent, including gifted actors and actresses as well as skilled behind-the-scenes video artists and technicians."
The bulk of this work is shot in or near Coral Springs, Florida, so actors need to be local to the South Florida area. Once registered in the AsSeenOnTV.pro talent roster, actors may be called upon for a wide range of roles that are usually shot in one day. For consideration, interested performers are invited to send their resume, headshot and reel to casting(at)asseenontv(dot)pro or mail to:
Casting
6250 Coral Ridge Drive
Suite 200
Coral Springs, Florida 33076
About AsSeenOnTV.pro
AsSeenOnTV.pro studios are located at 6250 Coral Ridge Drive, Suite 200, Coral Springs, Florida, 33076, and is a full-service production, branding, and marketing company that specializes in direct response television, short- and long-form commercials, and brand building. Based in a 25,000+ square foot, state-of-the-art studio, the company's creative team handles every aspect of production from script to screen to airing. For nearly two decades, AsSeenOnTV.pro's veteran staff of writers, producers, videographers and editors has amassed more than 50 Telly Awards, thousands of prestigious clients and over $20 million in television placements.
About Kevin Harrington
As the inventor of the infomercial, founder of As Seen on TV, and one of the original Sharks on Shark Tank, Kevin Harrington has worked with some of the world's most recognizable celebrities and launched some of the most effective DRTV campaigns in history. Since producing his first 30-minute infomercial in 1984, Harrington has been involved in over 500 product launches that have resulted in over $5 Billion in sales. Now, in his latest venture aligned with AsSeenOnTV.pro, Harrington is on the hunt for the best new products and ideas, bringing them into homes everywhere through personalized DRTV campaigns that are headlined by the Shark, himself.