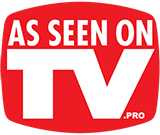 "The Floatinator is one of those inventions that, once you've seen it in action, you can't live without," says Tom Rogers, VP & COO of Table 63 Enterprises
Coral Springs, FL (PRWEB) June 17, 2017
The Product Managers of AsSeenOnTV.pro, along with Kevin Harrington, one of the original Sharks from hit reality series Shark Tank, are pleased to announce the launch of a new DRTV campaign with Table 63 Enterprises presenting their premier product, the Floatinator.
With well over 10 million public and private pools in the United States, along with over 7 million hot tubs and countless lakes, rivers and seaside beaches, it should come as no surprise that swimming is our fourth most popular activity. Also high on that list is the consumption of a cold or hot beverage while lounging in the water. But managing that drink while enjoying the water can be a challenge.
After identifying the need to have a drink nearby while relaxing in the water, the principals of Table 63 Enterprises developed the Floatinator, a meticulously designed and engineered aquatic refreshment holder. With a foam float ring for extra buoyancy, Floatinator holds up to four pounds and can accept nearly any cup, can or bottle, including a full bottle of wine. The counterweight ballast keeps it stable even in turbulent water like wakes or waves. The Floatinator's multi-function tether keeps the drink close when it is clipped to a wrist, bathing suit or floatation device. It helps insulate beverage containers from the water's temperature and leaves users free to enjoy the pleasures of the pool, lake, river or ocean.
"The Floatinator is one of those inventions that, once you've seen it in action, you can't live without," says Tom Rogers, VP & COO of Table 63 Enterprises. "We are thrilled with this opportunity to share our invention with the folks who love relaxing in the water, worldwide, through the awesome outreach of AsSeenOnTV.pro with Kevin Harrington."
"As one of those who live, work and play in and near the water," says Paul Douglas Scott, Executive Producer at AsSeenOnTV.pro, "I share a deep appreciation for what the innovators at Table 63 Enterprises have come up with."
"The Floatinator has consistently been a big hit at any of the pool parties I've attended," says Kevin Harrington, creator of As Seen On TV and former Shark from the hit reality show Shark Tank. "I can see no reason why it shouldn't shoot straight to the top of the must-have list for anyone who loves spending time at the pool, lake or seashore."
As part of its DRTV campaign with AsSeenOnTV.pro, Table 63 Enterprises is appearing in 30 and 60 second spots that are currently airing nationwide, featuring the original Shark himself, Kevin Harrington.
About AsSeenOnTV.pro
Headquartered in South Florida, AsSeenOnTV.pro is a full-service production, branding, and marketing company that specializes in direct response television, short- and long-form commercials, and brand-building. Based out of a 25,000+ square foot, state-of-the-art studio, the company's creative team handles every aspect of production from script to screen to airing. For nearly two decades, AsSeenOnTV.pro's veteran staff of writers, producers, videographers, and editors has amassed more than 50 Telly Awards, thousands of prestigious clients, and over $20 million in television placements.
About Kevin Harrington
As the inventor of the infomercial, founder of As Seen on TV, and one of the original Sharks on Shark Tank, Kevin Harrington has worked with some of the world's biggest celebrities and launched some of the best-selling DRTV campaigns in history. Since producing his first 30-minute infomercial in 1984, Harrington has been involved in over 500 product launches that have resulted in over $5 billion in sales. Now, in his latest venture with AsSeenOnTV.pro, Harrington is on the hunt for the best new products and ideas, bringing them to homes everywhere through personalized DRTV campaigns featuring the Shark.
For more information on Table 63 Enterprises, please visit http://www.floatinator.com