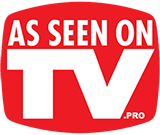 Our combo contains a natural blend of herbs to detox and prepare your body first. That way, it is as ready as can be to process and absorb the benefits of the Green Coffee and Garcinia Cambogia Extracts, which bring about the weight loss benefits
Coral Springs, FL (PRWEB) April 07, 2017
Kevin Harrington, one of the original Sharks from hit reality series Shark Tank, and the Product Managers of AsSeenOnTV.pro are pleased to announce the launch of a new DRTV campaign for the 3X Weight Loss Kit, from GreeNatr (pronounced "green nature").
The Center for Disease Control and Prevention reports that roughly 66% of Americans are trying to lose weight. Time constraints and food cravings are contributing factors that make it difficult to lose weight. According to Colorado State University Extension, an estimated 50 million Americans go on a diet each year and only about 5 percent manage to keep the weight off.
With GreeNatr's 3X Weight Loss Kit, users get in shape fast, in a safe way. Unlike other weight loss products, GreeNatr is cost-efficient and offers a bundle package, saving money by not having to buy as many products. GreeNatr's kit includes all-natural Colon Detox, Garcinia Cambogia, and Green Coffee. Colon Detox removes dangerous toxins from the body and keeps it energized. Garcinia Cambogia helps speed up metabolism and suppresses appetite. Trusted pop culture figures such as Oprah and Dr. Oz have spoken about how Garcinia Cambogia suppresses the body's natural appetite in a healthy manner. Green Coffee helps burn fat, lower blood sugar, and provides powerful antioxidants. GreeNatr also offers a 90 day, 100% money back guarantee and customer service to follow up through every stage of each weight loss journey.
Manufactured in the USA, the products are based on the Good Manufacturing Practices (GMP) and following the guidelines established by the Food and Drugs Administration (FDA), the Department of Agriculture and the United States Pharmacopoeia (USP). In addition, GreeNatr's 3X Weight Loss Kit is vegan and gluten-free. It allows users to save on time, because no additional dieting or exercise is required.
"Our combo contains a natural blend of herbs to detox and prepare your body first. That way, it is as ready as can be to process and absorb the benefits of the Green Coffee and Garcinia Cambogia Extracts, which bring about the weight loss benefits," says Stephanie Murillo, Co-Founder of GreeNatr. "The thousands of satisfied customers and positive product reviews validate what we already know about our natural products – that they work! This is why we offer a 90 day, 100% money back guarantee. We really want our customers to achieve their weight and wellness goals."
GreeNatr believes in giving back to the community, by planting trees and therefore feeding families. GreeNatr has partnered with 1% for the Planet, an organization that connects businesses, consumers, and nonprofits in an effort to make a difference. GreeNatr also partnered with Trees for the Future, which has planted over 128 million trees all over the world, to help address both poverty and the environment. GreeNatr's products not only help consumers look and feel great, but a portion of every single sale goes back into the planet and community.
"Part of our thorough research is evaluating products, including numerous weight loss supplements," says Lisa Vrancken, VP of Business Development at AsSeenOnTV.pro. "Through our product evaluation, we believe that GreeNatr's 3X Weight Loss Kit's ingredients are far superior to alternatives. Also, purchasing a GreeNatr product allows customers to do their part for the greater good, by giving back to the community."
Kevin Harrington, founder of AsSeenOnTV.pro, states "losing weight is a struggle. Not anymore thanks to GreeNatr's three-X Weight Loss Kit!"
GreeNatr's 3X Weight Loss Kit "Buy One, Get One Free" promotion is available online at http://www.3xwlk.com.
GreeNatr's whole line of products is available online at http://www.greenatr.com and on Amazon at http://www.amazon.com/shops/greenatr.
As part of its DRTV campaign with AsSeenOnTV.pro, the 3X Weight Loss Kit will be appearing in 30 and 60 second spots set to air nationwide and feature the original Shark himself, Kevin Harrington. AsSeenOnTV.pro is comprised of an award-winning team of producers, writers, videographers, and editors as well as industry veterans dedicated to finding the latest, most innovative products and ideas, and putting them on the DRTV map.
About AsSeenOnTV.pro
Headquartered in South Florida, AsSeenOnTV.pro is a full-service production, branding, and marketing company that specializes in direct response television, short- and long-form commercials, and brand building. Based out of a 25,000+ sq ft, state-of-the-art studio, the company's creative team handles every aspect of production from script to screen to airing. For nearly two decades, AsSeenOnTV.pro's veteran staff of writers, producers, videographers, and editors has amassed more than 50 Telly Awards, thousands of prestigious clients, and over $20 million in television placements.
About Kevin Harrington
As the inventor of the infomercial, founder of As Seen on TV, and one of the original Sharks on Shark Tank, Kevin Harrington has worked with some of the world's biggest celebrities and launched some of the best-selling DRTV campaigns in history. Since producing his first 30-minute infomercial in 1984, Harrington has been involved in over 500 product launches that have resulted in over $5 billion in sales. Now, in his latest venture with AsSeenOnTV.pro, Harrington is on the hunt for the best new products and ideas, bringing them to homes everywhere through personalized DRTV campaigns featuring the Shark.
For more information about GreeNatr's 3X Weight Loss Kit, please visit http://www.3xwlk.com.