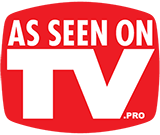 I'm looking forward to working with the AsSeenOnTV.pro team, and specifically with Kevin Harrington, whom I've witnessed building much of the ASOTV industry
Coral Springs, FL (PRWEB) April 07, 2017
The Producers of AsSeenOnTV.pro, in collaboration with Kevin Harrington, one of the original Sharks from the megahit reality television series Shark Tank, are proud to announce the addition to the company's Advisory Board of renowned pet expert, Harrison Forbes.
A major force in the pet industry for nearly three decades, Harrison Forbes has been a dog trainer and police/military animal trainer. As host of the radio show "Pet Talk" for 18 years, Harrison has made multiple appearances on TV shows like The View, Regis and Kelly, The Today Show, as well as on CNN and FOX News. He's no stranger to being product spokesperson for major brands and campaigns like Toyota, Progressive Insurance, QUALCOMM, Mars, Natural Balance, Thunder Shirt and Pet Safe, to name a few. On his many speaking tours, Harrison has reached out to consumer and industry crowds at over 25 events each year, addressing a total audience of close to 300,000 people. Each year in Las Vegas, he hosts the top new product awards at Superzoo, the CES of the pet industry, as well as serving as emcee at major pet events and fundraisers. He is currently involved in two new cable television series.
"I'm looking forward to working with the AsSeenOnTV.pro team, and specifically with Kevin Harrington, whom I've witnessed building much of the ASOTV industry," said Forbes. "I've been watching with interest the pet products being featured on the AsSeenOnTV.pro DRTV campaigns. There are some amazing new pet products being featured and I'm looking forward to working with the creators to take these products to the next level."
"I get excited thinking of the possibilities that lie ahead for AsSeenOnTV.pro when we have the support of Advisors of the caliber of Harrison Forbes," stated Paul Douglas Scott, Executive Producer at AsSeenOnTV.pro. "We continue to grow our prestigious Advisory Board, enhancing our DRTV participants' opportunities for building brand equity, achieving retail placement and generating future proud success stories."
The current Advisory Board consists of the following members:

David Dial, owner of ProMarkCo.LLC. With over 150 clients to date, including HASBRO, ProMarkCo offers consulting, marketing and sales representation in pet, toy, fitness, sporting goods, food industry and more.
Darren Todfield, President and CEO of Leisure Time Inc., represents major DRTV agencies and marketers, selling over 200 million dollars in product sales to big-box retailers such as Bed, Bath & Beyond. He has been responsible for landing many of the products onto the As Seen On TV shelves in such stores, including Nutribullet and Copper Chef Cookware.
Joe Mezzina, QVC VTAC (Vendor Tactical Team) founding member and is an alumnus of the QVC Vendor Advisory Board. To this day, Joe draws on early experience in the global sourcing, manufacturing and logistics industry for the benefit of our customers. Joe is also the CEO of Zina International; Zina is completely dedicated to working exclusively with QVC. Joe has developed a profound understanding of the Live TV shopping business strategy and customer promise. The result is a successful track record of creating value, maximizing brand exposure, and delighting shoppers.
Dianna Fischer, President/CEO of Creative Performance, Inc., and a leading Manufacturer's Representative with a primary account base including BJ's Wholesale Club, Bed Bath & Beyond, CVS, Staples and Wayfair. She has the knowledge to speak about retailing, and a personal relationship with buyers.
Marla Tabaka, Small Business Strategist & Coach, Contributing Editor for Inc. Magazine. Marla is the previous owner of three business', and has 20+ years of corporate career experience at NBC Television Broadcasting Company. She works with many small businesses that need to understand how to prioritize and effectively and efficiently grow their business.
Brian Harrington, Entrepreneur/New Digital Media and DRTV expert. He has extensive experience in the Electronic Retailing marketing industry, and has launched dozens of products reaching sales of nearly $100 million.
Grif Blackstone, Founder of BMGcreative and EVP of Sales & Technology. He pulls upon his rich history of working with 100s of brands to lead new business owners down a path of success custom tailored to their industry, product, and budget.
For more information about AsSeenOnTv.pro and Kevin Harrington's Think Tank Advisory Board members, please visit asseenontv.pro/advisory-board.
About AsSeenOnTV.pro
AsSeenOnTV.pro studios are located at 6250 Coral Ridge Drive, Suite 200, Coral Springs, Florida, 33076, and is a full-service production, branding, and marketing company that specializes in direct response television, short- and long-form commercials, and brand building. Based in a 25,000+ square foot, state-of-the-art studio, the company's creative team handles every aspect of production from script to screen to airing. For nearly two decades, AsSeenOnTV.pro's veteran staff of writers, producers, videographers and editors has amassed more than 50 Telly Awards, thousands of prestigious clients and over $20 million in television placements.
About Kevin Harrington
As the inventor of the infomercial, founder of As Seen on TV, and one of the original Sharks on Shark Tank, Kevin Harrington has worked with some of the world's most recognizable celebrities and launched some of the most effective DRTV campaigns in history. Since producing his first 30-minute infomercial in 1984, Harrington has been involved in over 500 product launches that have resulted in over $5 Billion in sales. Now, in his latest venture aligned with AsSeenOnTV.pro, Harrington is on the hunt for the best new products and ideas, bringing them into homes everywhere through personalized DRTV campaigns that are headlined by the Shark, himself.
About Harrison Forbes:
Harrison Forbes' over 25 year career as a dog trainer and animal behaviorist has propelled him into the spotlight as a highly sought-after pet expert for national news stories, best-selling author, and popular radio/TV host. Harrison's "Pet Talk" radio show won an Excellence in Media Award and went on to national syndication in Los Angeles, New York and 80 other markets. Having been involved in the training and importing of over 700 police service dogs, Harrison has also been called upon to train dogs for Hollywood productions, including Francis Ford Coppola's feature film "The Rainmaker". As a public speaker and product spokesperson, Harrison has become the "go-to" guy for national pet stories.