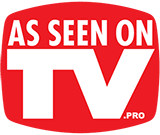 Made in the USA, Noir Naturals produces a handmade soap that moisturizes skin in a natural and safe way.
Coral Springs, FL (PRWEB) March 31, 2017
Kevin Harrington, one of the original Sharks from hit reality series Shark Tank, and the Product Managers of AsSeenOnTV.pro are pleased to announce the launch of a new DRTV campaign with Noir Naturals.
When it comes to personal hygiene, only the best will do. Soap that is made with sulfates, glycerin, or other harmful ingredients cannot be compared to soap made with natural ingredients. Noir Naturals soap contains no water, petroleum-based ingredients, artificial colorants or preservatives. The very best soap is none other than Noir Naturals.
Made in the USA, Noir Naturals produces a handmade soap that moisturizes skin in a natural and safe way. The main ingredient in Noir Naturals soap is pure goat's milk. Pure, raw goat's milk is loaded with vitamins. Since the milk is not being over-processed or pasteurized, the minerals and natural benefits of the milk are not lost. Goat's milk also has a high fat content which enhances the moisture to one's skin. In addition, it contains Alpha Hydroxy Acid, which aids in the exfoliation process to reveal newer, smoother skin.
Other ingredients in Noir Naturals soap include olive, coconut, organic sustainable palm oils, castor oil, essential oils or fragrance oils, and natural clay. The fragrance and essential oils are of such a high quality that the scent lasts much longer than traditional soap. The result is a premium bar of soap. Noir Naturals soap bars provide conditioning and cleansing properties to give skin the most beautiful results. Keep skin natural and clean with Noir Naturals.
Noir Naturals carries an extensive line of goat's milk soap bars. With over 25 bars to choose from, there is a bar for everyone, including women, men, babies, dogs, and those with sensitive skin. The selection includes scents that are fruity, floral, earthy, minty, calming, citrus, mild, and unscented. There are various other custom scents that are formulated in-house on request by customers and retailers.
The idea behind Noir Naturals stems from the good ole days as some would say it. The days when children would play outside all day and families picked food from the garden to eat for meals. Like when Granny would tell the children to run out to the garden, get a tomato, and bring it in. Then Grandma would slice it up and everyone would have it as a part of dinner.
The memories of those golden days still permeate many people's minds. It symbolizes a simple, safe, and natural time in countless people's lives. In those days, one could leave the doors unlocked at night without worry. Great grandmothers churned butter, and made and cut soap for use at home. That was the norm back then, in the good ole days.
In those days, things were natural instead of being made with chemicals. Noir Naturals is inspired by those days; and therefore wanted to go back to those times by making products that are not only good for skin and body, but are also pure, natural, simple and safe, just as the ole days were. Noir Naturals products are not tested on animals and do not contain any artificial dyes or pigments. Go back in times to those good ole days, with Noir Naturals products.
Noir Naturals products are available in a number of stores in the south Louisiana and Mississippi Gulf coast areas, and online at http://www.NoirNaturals.com, http://www.NaturalSoapFundraising.com, http://www.Walmart.com, http://www.Amazon.com, http://www.UnbeatableSale.com.
As part of its DRTV campaign with AsSeenOnTV.pro, Noir Naturals will be appearing in 30 and 60 second spots set to air nationwide and feature the original Shark himself, Kevin Harrington. AsSeenOnTV.pro is comprised of an award-winning team of producers, writers, videographers, and editors as well as industry veterans dedicated to finding the latest, most innovative products and ideas, and putting them on the DRTV map.
About Kevin Harrington
As the inventor of the infomercial, founder of As Seen on TV, and one of the original Sharks on Shark Tank, Kevin Harrington has worked with some of the world's biggest celebrities and launched some of the best-selling DRTV campaigns in history. Since producing his first 30-minute infomercial in 1984, Harrington has been involved in over 500 product launches that have resulted in over $4 billion in sales. Now, in his latest venture with AsSeenOnTV.pro, Harrington is on the hunt for the best new products and ideas, bringing them to homes everywhere through personalized DRTV campaigns featuring the Shark.
About AsSeenOnTV.pro
AsSeenOnTV.pro, headquartered in South Florida, is a full-service production, branding, and marketing company that specializes in direct response television, short- and long-form commercials, and brand building. Based out of a 25,000+ sq ft, state-of-the-art studio, the company's creative team handles every aspect of production from script to screen to airing. For nearly two decades, AsSeenOnTV.pro's veteran staff of writers, producers, videographers, and editors has amassed more than 50 Telly Awards, thousands of prestigious clients, and over $20 million in television placements.
For more information on Noir Naturals, please visit http://www.noirnaturals.com.