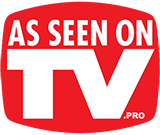 We're looking for cutting edge products and services that can take their place amid the vast field of fascinating, innovative businesses we've been featuring in our commercials
St. Petersburg, Florida (PRWEB) February 22, 2017
The Producers at AsSeenOnTV.pro, in collaboration with Kevin Harrington, one of the original Sharks from the megahit reality television series Shark Tank, have launched a nation-wide search for the hottest pet products in the industry which could become eligible for one of the company's trademark, highly-focused Direct Response Television campaigns.
Americans love their pets ▬ some 79.9 million U.S. households own at least one, according to the American Pet Products Association which measures pet industry revenues as being in excess of $60 billion per year. Pet lovers invest heavily in their animals' well-being and happiness, buying quality pet products that include natural food, flea and tick repellents, grooming aids, health-maintenance supplements, fashion accessories and the latest engaging toys. This sector is projected for continued growth as the pet population is always burgeoning.
"We're looking for cutting edge products and services that can take their place amid the vast field of fascinating, innovative businesses we've been featuring in our commercials," states Al Haddad, Product Manager for AsSeenOnTV.pro. "As well as food, nutrition boosters and inventive accessories, we're thinking of the newest ideas pet parents will decide they cannot do without, including services like pet sitting, training, photography, tracking technology and pet insurance. We're looking for people to surprise us with ideas we haven't even thought of."
Anchoring the team, will be Harrison Forbes, Celebrity Pet Expert widely renowned as a dog trainer, animal behaviorist, broadcaster, bestselling author and Hollywood consultant (having trained dogs for film projects such as Francis Ford Coppola's "The Rainmaker"). Forbes is also a close friend and collaborator with Kevin Harrington and will be a key adjudicator of potential products for AsSeenOnTV.pro in regard to potential product placement and retail opportunities.
"American pet parents consider their pets to be family members, so we're excited to feature products that will serve their beloved companion animals to the highest extent," says AsSeenOnTV.pro CEO, Doug Scott who, in conjunction with Harrington, has been responsible for formulating the company's DRTV concept and format.
Innovators who would like to have a product evaluated for this opportunity are invited to submit a product inquiry at http://www.AsSeenOnTV.pro.
About AsSeenOnTV.pro
With studios at 6250 Coral Ridge Drive, Suite 200, Coral Springs, Florida, 33076, AsSeenOnTV.pro is a full-service production, branding, and marketing company that specializes in direct response television, short- and long-form commercials, and brand building. Based in a 25,000+ square foot, state-of-the-art studio, the company's creative team handles every aspect of production from script to screen to airing. For nearly two decades, AsSeenOnTV.pro's veteran staff of writers, producers, videographers and editors has amassed more than 50 Telly Awards, thousands of prestigious clients and over $20 million in television placements.
About Kevin Harrington
As the inventor of the infomercial, founder of As Seen on TV, and one of the original Sharks on Shark Tank, Kevin Harrington has worked with some of the world's most recognizable celebrities and launched some of the most effective DRTV campaigns in history. Since producing his first 30-minute infomercial in 1984, Harrington has been involved in over 500 product launches that have resulted in over $5 Billion in sales. Now, in his latest venture aligned with AsSeenOnTV.pro, Harrington is on the hunt for the best new products and ideas, bringing them into homes everywhere through personalized DRTV campaigns that are headlined by the Shark, himself.