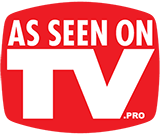 Brazilian keratin professional and aftercare products were originally born in Rio de Janeiro in the early 2000s and soon exploded throughout Brazil.
Coral Springs, FL (PRWEB) April 12, 2017
Kevin Harrington (one of the original Sharks on hit reality series Shark Tank) and the Product Managers of AsSeenOnTV.pro are pleased to announce the launch of a new DRTV campaign with PRIME PRO EXTREME for their award-winning Bio Tanix Restoring aftercare line.
The hair salon is a magical place, where anyone can be made to feel like a celebrity with perfect hair that lasts forever—or at least until you leave. The second you exit the salon, the world is against your hair. Whether it's fighting the elements, flatirons, and blow dryers or ruining your pricey hairdo with cheap, store-bought products, protecting your investment has long been a losing battle. Fortunately, consumers now have the power to fight back and go beyond the salon with Bio Tanix Restoring.
"Brazilian keratin professional and aftercare products were originally born in Rio de Janeiro in the early 2000s and soon exploded throughout Brazil," says Steve Shubert, Director of Business Development at PRIME PRO EXTREME—a Brazilian hair care company and creator of the Bio Tanix Brazilian keratin product line. "We wanted to bring this truly revolutionary product line to the US and expose the secret hair care regimen Brazilian women have been using to keep their hair looking flawless and healthy."
As part of PRIME PRO's Bio Tanix series, Bio Tanix Restoring is a formaldehyde-free aftercare keratin system designed to help revitalize and maintain healthy hair long after the salon. Complete with restoring shampoo, mask, and dual restoring oil, the system utilizes salon-quality ingredients like Brazilian keratin as well as argan, olive, and ojon oil. This perfect balance of essential oils replenishes lost moisture and nutrients, providing anti-aging, anti-breakage, anti-dryness, and anti-frizz while acting as an antioxidant for even the most rebellious hair. As a result, the Bio Tanix Restoring line rebuilds, restores, and strengthens cuticles while protecting from daily battles to promote naturally shiny, healthy looking hair.
As part of its DRTV campaign with AsSeenOnTV.pro, PRIME PRO's Bio Tanix Restoring line will be appearing in :30 and :60 spots set to air nationwide and feature the original Shark himself, Kevin Harrington. AsSeenOnTV.pro is comprised of an award-winning team of producers, writers, videographers, and editors as well as industry veterans dedicated to finding the latest, most innovative products and ideas, and putting them on the DRTV map.
About AsSeenOnTV.pro
Headquartered in South Florida, AsSeenOnTV.pro is a full-service production, branding, and marketing company that specializes in direct response television, short- and long-form commercials, and brand building. Based out of a 25,000+ sq ft, state-of-the-art studio, the company's creative team handles every aspect of production from script to screen to airing. For nearly two decades, AsSeenOnTV.pro's veteran staff of writers, producers, videographers, and editors has amassed more than 50 Telly Awards, thousands of prestigious clients, and over $20 million in television placements.
About Kevin Harrington
As the inventor of the infomercial, founder of As Seen on TV, and one of the original Sharks on Shark Tank, Kevin Harrington has worked with some of the world's biggest celebrities and launched some of the best-selling DRTV campaigns in history. Since producing his first 30-minute infomercial in 1984, Harrington has been involved in over 500 product launches that have resulted in over $5 billion in sales. Now, in his latest venture with AsSeenOnTV.pro, Harrington is on the hunt for the best new products and ideas, bringing them to homes everywhere through personalized DRTV campaigns featuring the Shark.
For more information on PRIME PRO's Bio Tanix hair care series or distribution, please visit http://www.biotanixrestoring.com