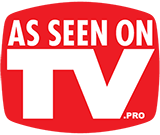 All that's needed are 2 sets of dumbbells and in one brutal, half-hour workout, REZIST provides the cardio burn while at the same time stimulating muscles into growth and shape
St. Petersburg, Florida (PRWEB) January 26, 2017
Kevin Harrington, one of the original Sharks from hit reality series Shark Tank, and the Product Managers of AsSeenOnTV.pro are pleased to announce the launch of a new DRTV campaign with REZIST.
It is well known that the body needs both cardiovascular exercise to burn calories and strengthen the heart, as well as resistance training for strong muscles and bones, but most workout DVDs only focus on one or the other. Enter REZIST: the only workout that combines cardio and weight training into a single, 30-minute DVD.
All that's needed are 2 sets of dumbbells and in one brutal, half-hour workout, REZIST provides the cardio burn while at the same time stimulating muscles into growth and shape. Each exercise is carefully constructed and sequenced to combine upper body and lower body movements. Through a constant succession of timed exercises, REZIST will engage every muscle and joint while burning calories and fat.
The unique workout was created by 51-year-old Gino Caccavale, a former police academy drill instructor, corrections officer, and bounty hunter with more than 25 years of experience in the fitness industry training celebrities and writing for Muscle and Fitness and other prestigious magazines. On the REZIST DVD, Caccavale not only demonstrates all the moves but personally sweats with users from start to finish.
As part of its DRTV campaign with AsSeenOnTV.pro, REZIST will be appearing in :30 and :60 spots set to air nationwide and feature the original Shark himself, Kevin Harrington. AsSeenOnTV.pro is comprised of an award-winning team of producers, writers, videographers, and editors as well as industry veterans dedicated to finding the latest, most innovative products and ideas, and putting them on the DRTV map.
About Kevin Harrington
As the inventor of the infomercial, founder of As Seen on TV, and one of the original Sharks on Shark Tank, Kevin Harrington has worked with some of the world's biggest celebrities and launched some of the best-selling DRTV campaigns in history. Since producing his first 30-minute infomercial in 1984, Harrington has been involved in over 500 product launches that have resulted in over $5 billion in sales. Now, in his latest venture with AsSeenOnTV.pro, Harrington is on the hunt for the best new products and ideas, bringing them to homes everywhere through personalized DRTV campaigns featuring the Shark.
About AsSeenOnTV.pro
AsSeenOnTV.pro is headquartered at 6250 Coral Ridge Dr Suite 200, Coral Springs, FL 33076. AsSeenOnTV.pro is a full-service production, branding, and marketing company that specializes in direct response television, short- and long-form commercials, and brand building. Based out of a 25,000+ sq ft, state-of-the-art studio, the company's creative team handles every aspect of production from script to screen to airing. For nearly two decades, AsSeenOnTV.pro's veteran staff of writers, producers, videographers, and editors has amassed more than 50 Telly Awards, thousands of prestigious clients, and over $20 million in television placements.
For more information on REZIST, please visit http://www.canyourezist.com