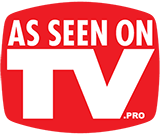 The NY NJ Port Authority chose Ultra One Clean to be the principal cleansing system for the walls of the Lincoln and Holland Tunnels.
Coral Springs, FL (PRWEB) April 12, 2017
The Product Managers of AsSeenOnTV.pro, along with Kevin Harrington, one of the original Sharks from hit reality series Shark Tank, are pleased to announce the launch of a new DRTV campaign with Ultra One Clean.
Ultra One Clean was originally developed to serve as a safe, non-caustic, mild, water-based industrial cleansing detergent. It was formulated to be capable of capturing and neutralizing air pollution generated from coal-burning power plant smoke stacks. However, it was found to be safer and more effective than the leading cleaners and degreasers; great for general home use, as well as industrial and civic applications.
The NY NJ Port Authority chose Ultra One Clean to be the principal cleansing system for the walls of the Lincoln and Holland Tunnels. A powerful cleaning and degreasing agent was needed to remove heavy hydrocarbon residue created by vehicle exhaust, along with the daily dirt and grime associated with the large volume of traffic that passes through the tunnels each week. Yet public safety concerns, especially in an enclosed tunnel, required a safe, non-toxic and environmentally-responsible product. That product is Ultra One Clean.
"We are both elated and honored that Kevin Harrington and his team at AsSeenOnTV.pro are working with Ultra One Clean products to be the spotlight for this upcoming eco-friendly commercial," says John Salvia, Owner of Ultra One Clean. "Being given the opportunity to showcase Ultra One Clean for its safe, biodegradable and odorless qualities to such a large platform is, once again, an honor."
"We're glad to have Ultra One Clean on board for its upcoming campaign with As Seen On TV," says Paul Douglas Scott, Executive Producer at AsSeenOnTV.pro. "If you've ever shopped 'green', you understand that safe products are not always the most powerful, but Ultra One Clean is capable of changing this stigma and establishing a better environment for its consumers and the planet."
Ultra One Clean comes with a 100% money back guarantee, yet to date, there never been a request for a refund.
As part of its DRTV campaign with AsSeenOnTV.pro, Ultra One Clean will be appearing in 30 and 60 second spots set to air nationwide and feature the original Shark himself, Kevin Harrington. AsSeenOnTV.pro is comprised of an award-winning team of producers, writers, videographers, and editors as well as industry veterans dedicated to finding the latest, most innovative products and ideas, and putting them on the DRTV map.
About AsSeenOnTV.pro
Headquartered in South Florida, AsSeenOnTV.pro is a full-service production, branding, and marketing company that specializes in direct response television, short- and long-form commercials, and brand building. Based out of a 25,000+ sq ft, state-of-the-art studio, the company's creative team handles every aspect of production from script to screen to airing. For nearly two decades, AsSeenOnTV.pro's veteran staff of writers, producers, videographers, and editors has amassed more than 50 Telly Awards, thousands of prestigious clients, and over $20 million in television placements.
About Kevin Harrington
As the inventor of the infomercial, founder of As Seen on TV, and one of the original Sharks on Shark Tank, Kevin Harrington has worked with some of the world's biggest celebrities and launched some of the best-selling DRTV campaigns in history. Since producing his first 30-minute infomercial in 1984, Harrington has been involved in over 500 product launches that have resulted in over $5 billion in sales. Now, in his latest venture with AsSeenOnTV.pro, Harrington is on the hunt for the best new products and ideas, bringing them to homes everywhere through personalized DRTV campaigns featuring the Shark.
For more information on Ultra One Clean, please visit http://www.ultraoneclean.com.