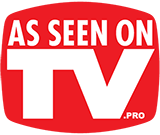 While daily, hot, home-made lunches are standard in much of Asia, we understand that his concept is new to the North American public," says Vashist Vasanthakumar, CEO of Vaya Life Private Limited
(PRWEB) July 07, 2017
The Product Managers of AsSeenOnTV.pro, along with Kevin Harrington, one of the original Sharks from hit reality series Shark Tank, are pleased to announce the launch of a new DRTV campaign with Vaya.
Vaya Life Private Limited, based in Chennai, India, is dedicated to the design, engineering and creation of elegant products that make life easier and more enjoyable. Vaya brings together seasoned professionals from across the globe, driven by a visionary zeal to significantly improve people's lives. The company is guided by simple principles, which include style, quality, innovation, health, caring and the environment.
One of Vaya's newest products is the Tyffyn, a food container for carrying hot home-cooked meals and maintaining their temperature for most of the day. Home-made food is more hygienic, healthy, and always made precisely to taste. The patent-pending VacuTherm Insulation, along with the double-walled insulated stainless steel shell, traps heat as it rises. It keeps meals hot or cold for up to 6 hours. Tyffyn's food-grade stainless steel shell and inner containers are coated with an elegant copper finish. Vaya Tyffyn also comes with BagMat, a smart shoulder bag that unzips to become a full table mat.
"While daily, hot, home-made lunches are standard in much of Asia, we understand that his concept is new to the North American public," says Vashist Vasanthakumar, CEO of Vaya Life Private Limited. "We have great faith in the ability of AsSeenOnTV.pro with Kevin Harrington to spread the word and introduce this simple, heart-warming tradition to its vast television viewership."
"Being a fascinating melting pot of customs and traditions from around the world is a big part of what makes America great," says Paul Douglas Scott, Executive Producer at AsSeenOnTV.pro. "I'm so excited that AsSeenOnTV.pro is getting to play an instrumental role in broadening the cultural horizon of our viewing audience by introducing this finely crafted, elegant and beautiful product to folks here in the USA."
As part of its DRTV campaign with AsSeenOnTV.pro, Vaya will be appearing in 30- and 15- second spots set to air nationwide and which feature the original Shark himself, Kevin Harrington.
About AsSeenOnTV.pro
Headquartered in South Florida, AsSeenOnTV.pro is a full-service production, branding, and marketing company that specializes in direct response television, short- and long-form commercials, and brand-building. Based out of a 25,000+ square foot, state-of-the-art studio, the company's creative team handles every aspect of production from script to screen to airing. For nearly two decades, AsSeenOnTV.pro's veteran staff of writers, producers, videographers, and editors has amassed more than 50 Telly Awards, thousands of prestigious clients, and over $20 million in television placements.
About Kevin Harrington
As the inventor of the infomercial, founder of As Seen on TV, and one of the original Sharks on Shark Tank, Kevin Harrington has worked with some of the world's biggest celebrities and launched some of the best-selling DRTV campaigns in history. Since producing his first 30-minute infomercial in 1984, Harrington has been involved in over 500 product launches that have resulted in over $5 billion in sales. Now, in his latest venture with AsSeenOnTV.pro, Harrington is on the hunt for the best new products and ideas, bringing them to homes everywhere through personalized DRTV campaigns featuring the Shark.
For more information on Vaya, please visit http://www.vayalife.com.