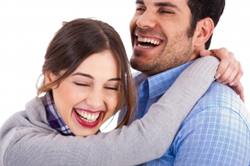 We've been able to establish double-digit returns for investors using our new approach, and we've now made our services national to take on more clients
San Francisco, CA (PRWEB) February 05, 2015
Investors who spend time managing investment properties in order to grow annual profits can often pay high fees for management services through a third-party agency. The JWB company has launched its asset management program for investors in real estate that is now building more capital for clients at http://www.jwbrealestatecapital.com.
The launched services for this year include personal management for all clients to remove the standard workload that is common when owning properties used as an investment in the real estate industry. The new JWB program includes rent collection, tenant management and lease operations. These services are now offered across the country to adults who enter the company network.
"We've been able to establish double-digit returns for investors using our new approach, and we've now made our services national to take on more clients," said one JWB Real Estate Capital source.
The managing of turnkey assets at the JWB Group this year is now possible through a new company division. A new home construction division was launched in 2012 and this part of the company has expanded. Investors who enter the company investing programs to own real estate now receive access to all services available.
"There are now effective ways of earning income through our strategies that supply clients with stock alternatives and higher returns," the source included.
The revised investment asset management program this year is also open to owners of IRA or 401K accounts in the U.S. market. A direct overview of the pathway that JWB uses to build retirement wealth using account funds is now described to investors at http://www.jwbrealestatecapital.com/financing-rental-properties-with-an-ira.
About JWBRealEstateCapital.com
The JWBRealEstateCapital.com company supports investment clients in the real estate industry through its turnkey solutions in the U.S. The company has a direct team of professionals who manage day-to-day activities for rental homes in the company inventory. The JWBRealEstateCapital.com company opened its doors in the 2006 year and has been ranked the number 12 fastest growing company in the housing industry by Inc. Magazine.