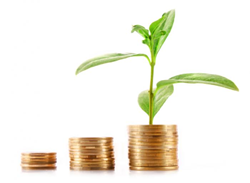 Brits both inland and offshore can benefit by maximising the performance of their savings & investments.
London, UK (PRWEB UK) 10 March 2014
As the 2015 UK election fast approaches, PM David Cameron has started to soften public opinion with promises of tax cuts specifically designed to lend a helping hand to potential Tory voters. As reported by the BBC on March 4th 2014, his plan to reduce public spending so as to free up funds in the form of tax cuts is also distancing the British public's reliance on lending and incurring further debts.
Many people will surely stop to wonder why the possibility of tax-cuts wasn't mentioned or actioned sooner, perhaps at the height of the recession when needed the help now proposed. Now, with the next general election imminent, it's possible that the PM's tax planning will be widely perceived as little more than practical steps of political self-preservation.
How much will the tax cuts mean to the low-income employees that Cameron aims to please? It will be interesting to see how the prospect of a little extra cash to splash will appease impoverished families when the March 19th budget comes. It could prove to be false economy if reductions to public spending once again equate to the removal of public services like free swimming for children.
There are lessons to be learned from Cameron's tactical approach, because tax planning can also benefit the 5m mid-level professionals who will soon be subjected to a 40p tax bracket. Having grown tired of politicians and their undermining cuts, an increasing percentage of the general public are already taking their own steps towards self-preservation and economic improvement.
Keeping in line with what Prime Minister David Cameron referred to as "a more responsible society" during his keynote speech, proactive savers and investors have started to protect and improve their financial standing by seeking professional advice. People are learning about private investment and how current assets can generate higher regular returns and improve income from their investments.
David Retikin, Director of Operations at leading overseas pension provider Pryce Warner International Group commented:
"Professional asset management is particularly effective during any given economic downturn and Brits both inland and offshore can benefit by maximising the performance of their savings and investments; unfortunately, many intelligent savers and investors don't take the time to consider their choices. Despite his tax-cutting proposals, the PM will no doubt be appreciative of those voters employing asset management services to be less reliant on state provisions."
However, Cameron's comments are received by the disenchanted voters who are expected to tip the balance of the next general election, one thing remains clear: Regardless of any tax planning procedures or any economic upturn, today's economy will continue to challenge underprivileged families throughout the UK.