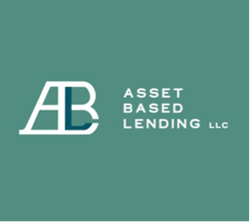 ABL has already built something that is truly exemplary but I believe that we can take the company to the next level by systematically building our brand through a relentless focus on the needs of our borrowers
Hoboken, NJ (PRWEB) July 02, 2014
Asset Based Lending, LLC (ABL), a private hard money lender to Real Estate Investors, announced today that it has hired Kyle Jasey, as its new Marketing Director. Kyle will be responsible for developing and managing ABL's overall marketing strategy as the company continues to expand its operations across the East Coast. Kyle will bring to the ABL team his experience working both in title insurance and as the organizer of Montclair based real estate group, NJ Flippers and Funders. Kyle holds an MBA from Rutgers Business School and an undergraduate degree from Duke University. Throughout his career in real estate, Kyle has shown a unique ability to build relationships and to bring real estate professionals together.
Kyle comments, "I couldn't be more excited about the opportunity that ABL has given me. ABL has already built something that is truly exemplary but I believe that we can take the company to the next level by systematically building our brand through a relentless focus on the needs of our borrowers," Kyle will be taking over for previous Marketing Director, Kevin Clark, who has transitioned to the role of Sales Manager.
Daniel Leyden, Co-Managing Partner of ABL said, "Hiring Kyle as Marketing Director and transitioning Kevin to Sales Manager was an essential step for ABL. This move will enable Kevin to focus more on the excellent work that he's doing for us in sales, and Kyle will be able to focus on expanding our marketing efforts." When asked about his new mission, Kevin Clark, Sales Manager at ABL said, "I'm excited about the opportunity to focus on building ABLs base and continuing to exceed the expectations of our borrowers."
Contact Information for Kyle and Kevin
Kyle Jasey
Marketing Director
66 Hudson Street, Suite 301
Hoboken, NJ 07030
kj(at)abl1(dot)net
201-942-9090
Kevin Clark
Sales Manager
66 Hudson Street, Suite 301
Hoboken, NJ 07030
kc(at)abl1(dot)net
201-942-9090
About Asset Based Lending, LLC
Asset Based Lending, LLC (http://www.abl1.net) is a full service hard money lender for Real Estate Investors. Operating in New York, New Jersey, Pennsylvania, Connecticut, Maryland, Washington DC and northern Virginia, ABL provides fast capital for Real Estate Investors looking to purchase, rehab and resell residential properties. Founded in 2010, ABL has developed a reputation in the industry for both professionalism and excellent service. To date, ABL has made nearly $40 million in over 250 residential loans and investments without loss.