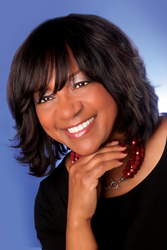 Bradley, Illinois (PRWEB) October 07, 2014
Connie Payton, wife of the late Chicago Bears legend Walter Payton, will give a presentation on "Caring for Your Loved Ones" during an Oct. 9 visit at Heritage Woods of DeKalb, a BMA affordable assisted living community.
The presentation will take place from 6 p.m. to 8 p.m. at Heritage Woods, 2626 N. Annie Glidden Road, DeKalb.
Connie Payton will talk about her experience with her aging parents, home healthcare challenges and identifying local resources for caregivers.
Her presentation is open to the public; there is no charge to attend.
For more information, call 815-787-6500.
Heritage Woods of DeKalb is fully certified to operate through the Illinois Supportive Living program and is managed by BMA Management, Ltd., the largest provider of assisted living in Illinois.
"We provide older adults with a wonderful alternative to a nursing home or to struggling alone at home," says Josh Waddle, Director of Marketing for Heritage Woods. "Residents benefit from the opportunity to live in a residential apartment-home environment while receiving the personal assistance and help with medications they need."
Each of the private studio and one-bedroom apartments at Heritage Woods of DeKalb features a kitchenette, spacious bathroom with shower and grab bars, and an emergency alert system.
Certified nursing assistants are on-duty 24 hours a day, seven days a week. Meals, housekeeping and laundry are among the included services.
"Residents also benefit from all of the opportunities that are available to socialize with friends and neighbors and to participate in social activities," says Waddle.
Additional information about Heritage Woods of DeKalb can be obtained by calling Waddle at 815-787-6500.
Based in Bradley, Illinois, BMA Management operates 37 senior living communities, housing more than 3,600 homes and apartments.
"Our focus is on providing older adults with the love, compassion and dignity they deserve in addition to the help and assistance that they need," says Rod Burkett, President and CEO of BMA.
Communities managed by BMA include the Heritage Woods affordable assisted living communities in Batavia, Belvidere, Freeport, Ottawa, Rockford, Sterling and Yorkville.
BMA also manages Deer Path of Huntley, an assisted living community for adults 22 to 64 with disabilities, and the Heritage Woods affordable assisted living and memory care community in South Elgin, Illinois. A new memory care community, White Oaks at Spring Street, is slated to open in South Elgin this fall.
For more information on BMA Management, Ltd. and the communities it manages, go to: http://www.bma-mgmt.com