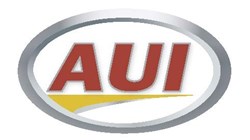 McKinney, TX (PRWEB) November 20, 2013
Associated Underwriters, Inc. (AUI), a leading truck insurance provider, helps agents and brokers within the truck industry who want to improve their truck insurance rating. Known for its online rating software, AUI provides a full range of competitive truck insurance products in all 50 states from A.M. Best "A-Rated or better" companies. Thanks to AUI, truck insurance professionals are 5 tips away from more efficiently providing clients with the best insurance deal.
Five elements of a successful rating include:

Speed
Accuracy
Communication
Full Disclosure
Bind Request
The speed with which agents and brokers provide rates should impress and satisfy clients while also allowing agents to move quickly to the next potential insured. According to Associated Underwriters, Inc., a successful rating for a small fleet can be cross-rated and completed within 10 minutes, especially by utilizing AUI's intuitive rating websites. From the first step of selecting "New Rate" on Autoliability.com to receiving multiple rate indications on CargoLiability.com and PhysDam.com, brokers should have all of the required ratings ready for an insured before they hang up the phone or leave the office.
Accuracy is the ability to ensure full coverage on all aspects of the insured's business exposure. Rating sites available on auitruckers.com are organized in a way to ask the right questions at the right time to provide the opportunity for optional, yet often necessary, coverage throughout the rating experience. These convenient aspects give brokers confidence in providing accurate and complete rates.
Direct and efficient communication with underwriters is core to rating sites. The exchange of information between the broker and underwriter is simplified and streamlined through AUI's rating sites via the "Notes" feature. Searching through email inboxes for questions from the underwriter is unnecessary when communication is contained within each rating.
Clients appreciate a variety of options and visual tools to provide full disclosure during the decision-making process. Some of the useful tools on AUI's website include precise radius maps with zip code integration, coverage comparison charts with simple breakdowns of each carrier's different coverage options, and underwriting guidelines to help explain necessary qualifications for each program. These tools help clients feel comfortable with the choice they have made.
Lastly, AUI has made transitioning between the rating and binding phases effortless. With all the information already carried over to pre-filled apps, the binding process is as simple as uploading the required binding documents and clicking "Request Coverage." Multiple billing options are available from Direct Billing to Outside Premium Financing, and AUI makes it significantly easier with an integrated premium finance option that automatically generates the required agreements. Brokers' commission payments are clearly outlined along with any additional fees or premium adjustments, so there are never hidden charges to worry about.
To learn more about Associated Underwriters, Inc.'s revolutionary online rating system, visit http://www.auitruckers.com.
About Associated Underwriters, Inc.
Associated Underwriters, Inc. (http://www.auitruckers.com) is a rapidly growing commercial insurance wholesaler specializing in the trucking and transportation industry. AUI's purpose is to provide brokers with world class truck insurance coverage. The company provides insurance products and services tailored to meet the specific and ever-changing risk exposures facing their customers. AUI believes in building value through the strength of their technological advancements and by consistently producing superior underwriting and operating results.