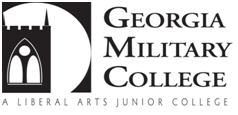 Martinez, GA (PRWEB) July 08, 2013
On Thursday, May 9, 2013, the Shepeard Community Blood Center Bloodmobile collected over 27 units of blood from students, faculty, and staff members at Georgia Military College. During the four-hour drive, 36 donors visited the Bloodmobile to donate blood, which saves local lives.
Thursday, June 20, 2013, Georgia Military College co-hosted the 2013 Health Fair with neighboring Brenau University. Students, faculty, and staff of both colleges had the opportunity to get labs and screenings such as blood sugar and lipid profiles completed by University Hospital team members. There was also carotid artery plaque scans and other educational information available for making healthier life choices.
Beginning August 1, 2013, Georgia Military College's Augusta campus will become completely tobacco free, adding to the total number of over 1,150 college campuses across the United States with tobacco-free policies. A poll of the student body at the Augusta campus resulted in the new policy, indicating students want to make healthier choices and are encouraging their peers to do the same by eliminating tobacco from our campus environment.
About the company:
Georgia Military College is a two-year junior college that provides a liberal arts based undergraduate curriculum and prepares students for transfer to four-year colleges and universities. The college offers 28 degree programs, small class sizes, and flexible scheduling with day, night, weekend, and online glasses. Financial aid is available for qualified students.
The campus is located at 115 Davis Road in Martinez, and also offers classes on post at Fort Gordon through the Education Center, located at 741 Barnes Avenue. If you would like more information about Georgia Military College or would like to schedule a visit, please call 706.993.1123 or visit http://www.gmcaugusta.com.