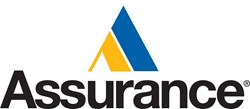 We firmly believe that rewarding employees for their hard work and dedication is essential to maintaining a happy, engaged and successful workplace culture
Chicago, IL (PRWEB) August 15, 2013
Assurance, an independent insurance brokerage with offices near Chicago and St. Louis, was named for the 8th consecutive year one of "Chicago's 101 Best and Brightest Company to Work For" by the National Association for Business Resources (NABR). The announcement took place at a symposium and luncheon held Monday, Aug. 5, 2013, at the Oak Brook Double Tree Hotel.
The Best and Brightest Companies to Work For™ competition identifies and honors organizations throughout Chicago that display a commitment to excellence in their human resource practices and employee enrichment. Organizations are assessed based on categories such as communication, work-life balance, employee education, diversity, recognition, retention and more.
The winning 101 companies also vie for 11 elite awards, which highlight extraordinary commitment to best employer practices. Assurance received its 5th Elite Award in the category of "Employee Achievement and Recognition," which focuses on the extent to which a company recognizes and rewards individual achievements and outstanding performance by individuals, teams and the organization.
At the ceremony, Assurance was honored for its virtual high-five program where coworkers can "high-five" one another for a job well done. High-fives are then displayed on LCD screens throughout the office. Other employee achievement and recognition programs include large balloons for new hires and employees who complete continuing education classes. Assurance employees also receive champagne when promoted and other monetary incentives for pursuing and completing insurance designations.
"We thank The National Association for Business Resources for selecting Assurance as a Best and Brightest company for the 8th year in a row," said Lisa Pinion, senior vice president, Human Resources. "We firmly believe that rewarding employees for their hard work and dedication is essential to maintaining a happy, engaged and successful workplace culture."
Assurance's commitment to employee engagement and achievement is apparent in the more than 30 awards received for corporate culture, including 2012 and 2013 accolades from Fortune, Business Insurance, The Chicago Tribune and the American Heart Association. Due in large part to these efforts, Assurance has catapulted itself to the second largest independent insurance brokerage in Illinois with a 14 percent average organic growth rate the past ten years and $60 million in revenue last year.
About Assurance
Assurance is among the largest and most awarded independent insurance brokerages in the United States. A "Top 50" independent broker and repeated "Best Place to Work" winner, Assurance places coverage for all lines of personal and business insurance, employee benefits and retirement services. Through centralized office locations just outside of Chicago, IL and St. Louis, MO, more than 300 passionate insurance professionals provide measurable results and personalized services to over 5,800 clients across the country. Visit Assurance at http://www.assuranceagency.com.