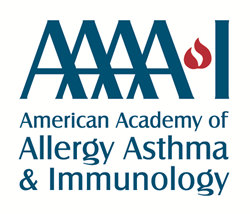 "There is no current guideline on how to manage asthmatics on opioid medications. However, patients with severe asthma should follow up regularly with their primary care doctor." - Roshni Naik, MD
SAN FRANCISCO (PRWEB) February 24, 2019
A new abstract presented at the 2019 Annual Meeting of the American Academy of Allergy, Asthma & Immunology (AAAAI) has found the prevalence of asthma in opioid dependent patients is greater than the national prevalence of asthma.
Previous research has found illicit opiates may exacerbate asthma, which is how this study began in the first place. "Opioid drugs such as morphine can directly activate the release of a substance called histamine from cells, specifically mast cells, in our body. Histamine is involved in allergic reactions and contributes to itching, hives and swelling. Since more than half of asthma is allergic in nature, we postulated that opioids may be linked to asthma," said author Roshni Naik, MD. "While some studies have shown that opioid medication can help with cough and shortness of breath in heart disease and advanced chronic obstructive pulmonary disease, other studies have shown that opioids such as heroin worsen asthma. We hypothesized that there is higher prevalence of asthma among patients with opioid dependence who are addicted or dependent on prescription pain killers or heroin."
The study compared the national prevalence of asthma (8.3% according to the Centers for Disease Control and Prevention) to asthma prevalence in a population of opioid dependent patients (17.2%). Interestingly, the results showed women may be disproportionately affected. While women are already more likely to have asthma (9.7% of women nationally compared to 6.9% of men), 25% of women with opioid dependence also had asthma in the study.
Findings were reported by analyzing secondary data of opioid dependent adults receiving acute care at Kings County Hospital Center in New York City between 2013 and 2017. Ages of patients ranged from 18 to 79 years old.
On how patients currently taking opioids can limit asthma exacerbations, Dr. Naik said, "there is no current guideline on how to manage asthmatics on opioid medications. However, patients with severe asthma should follow up regularly with their primary care doctor or see an asthma specialist to maintain control of their asthma. Patients who are addicted to opioids should seek a healthcare provider in combating their addiction."
Opioid dependence and overdose is a growing concern in the United States. Often prescribed as a strong pain killer, opioids are highly addictive. Patients prescribed opioids need to be aware not only of the dangers of opioid addiction, but additional health concerns that may surface due to opioid use.
Visit aaaai.org to learn more about asthma. Research presented at the AAAAI Annual Meeting, February 22-25 in San Francisco, California, is published in an online supplement to The Journal of Allergy and Clinical Immunology.
The American Academy of Allergy, Asthma & Immunology (AAAAI) represents allergists, asthma specialists, clinical immunologists, allied health professionals and others with a special interest in the research and treatment of allergic and immunologic diseases. Established in 1943, the AAAAI has nearly 7,000 members in the United States, Canada and 72 other countries. The AAAAI's Find an Allergist/Immunologist service is a trusted resource to help you find a specialist close to home.
###