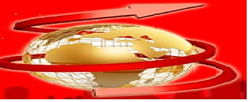 We take right measures from the starting till end to ensure all the goods remain safe and reach on their destination on time.
Singapore (PRWEB) April 20, 2014
Astro Worldwide Movers comes out to be an ideal choice for people from different fields of our everyday life to seek the best-in-class moving services at highly affordable prices. One of the best international moving service providers based in Singapore, Astro Worldwide Movers understands the customer's moving needs and customizes the moving solutions while keeping their specifications, needs and budgetary concerns in mind. The company offers a range of services from international moving to airfreight, shipping, car shipping and one of the most reliable and best moving services from anywhere to everywhere.
One of the executive at Astro Worldwide Movers told us during an interview, "We lead the industry when it comes to providing the international moving services. As we are in the industry for a long time, we understand and deal with the essentials of moving to a foreign destination with attention, professionalism, experience and expertise gained over the time to provide customers pleasant relocation experience from almost anywhere in the world to everywhere. We meticulously plan every move to ensure that the customers have hassle free moving experience."
Astro Worldwide Movers knows the laws and custom duties that countries across the world impose on the international movers. As a result, the moving service provider keeps even the minutest detail in mind and organizes everything accordingly to ensure that all the valuable belongings of the customer reach their destination safe and on time.
Commenting on the measures that company takes to safeguard the valuable goods of customer, the executive further told us, "We take right measures from the starting till end to ensure all the goods remain safe and reach on their destination on time. As a result, when a customer assigns us his/her move, we pack things in high quality material and ship them in waterproof and airtight containers to ensure they aren't damaged or destroyed during the journey. On the top of this, we also offer insurance on the moving goods to safeguard customer interests."
We provide expert moving services and do our level best to ensure customers enjoy their relocation from anywhere to everywhere including New Zealand and Australia. We also provide airfreight, shipping services as well as car shipping services to these countries. We arrange the storage facilities in case the customer isn't able to drive his ride to home as soon as it reaches the port. Do you want to move Australia without paying exorbitant prices; Astro Worldwide Movers is simply the best. Follow this link for more details, or if you are searching for relocation company in Singapore, simply click here.
About Astro Worldwide Movers
Astro Worldwide Movers based in Singapore, is a leading moving service provider offering experienced, expert and economic moving services to its clients from all over the world. The company has a great knowledge of the moving industry and offers custom moving services to better customer's moving experience from anywhere to everywhere. One of the best relocation companies Singapore, Astro Worldwide Movers has earned a great reputation and accolades from the customers from different walks of life that include government agencies, corporate, homeowners, businesses, locals, individuals, multinationals and many more. Do you want to move New Zealand and looking for the expert yet affordable moving services follow this link for more details.
Contact details
Email: sales(at)astromovers(dot)net
Website: http://www.astro-movers.com