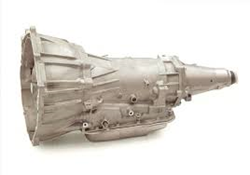 Van transmissions are now sold by every transmission retailer and can be more difficult to find for vintage types like the Astro or conversion van styles
San Diego, California (PRWEB) September 23, 2013
Chevrolet is one brand of the General Motors company that has enjoyed a successful production run in the U.S. auto market. The Got Transmissions company sells used GM transmissions and is now discounting one of its newest arrivals online. This company is lowering the price of the Astro van transmission for all buyers at http://www.gottransmissions.com/blog/chevy-transmissions/chevy-transmissions.
The transmission sale that is currently in effect is expected to help the manual and automatic inventory that is promoted by this company in 2013. Several price adjustments have been made to the Chevrolet inventory for vans and pickup trucks this year.
New supplier arrangements have made it possible for the Got Transmissions company to offer better discounts and lower mileage gearboxes for immediate sale online.
"Van transmissions are now sold by every transmission retailer and can be more difficult to find for vintage types like the Astro or conversion van styles," a salesman for the GotTransmissions.com company said.
The used transmission units that are now searchable online for the reduced prices are easily accessed using the search tools that have been programmed directly for consumer use on the company website. A new quote system that is capable of immediate price information is now the primary way that prices are offered by the Got Transmissions company to its website visitors.
"The company website is updated quarterly with new technologies that are impacting the ways that consumers find pricing, compare pricing and receive important information about gearbox quality without making a phone call," the salesman added.
The announced price structures for the Astro van gearboxes is now in combination with Ford Motor Company units for the van series online. An earlier announcement this month confirmed the price drop for the E-Series units that can also be found in the growing inventory of used auto transmission units now sold online.
About GotTransmissions.com
The GotTransmissions.com company sells replacement transmission units that fit into Ford, Chevy, Jeep, Dodge, Honda, Toyota and other brands that are sold in the U.S. The used condition units that are supplied by this company are acquired through trusted partnerships to ensure quality in each unit sold. The GotTransmissions.com website now serves as one of the top resources on the Internet to research preowned transmission types and warranty details. This company offers its nationally accessible phone number to the public as well as a search system online capable of providing quotations for prices and warranty information before transmission sales are processed.