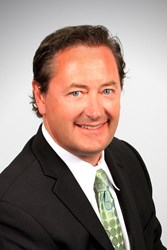 "Don comes at a pivotal time for East West," said Scott Ellyson, CEO of East West Manufacturing. "His extensive experience in navigating significant growth is exactly what we need to take the company to the next level."
Atlanta, GA (PRWEB) August 07, 2013
East West Manufacturing (EWM), a global contract manufacturing company, today announced a key addition to the leadership of the company. The company named Don Colter as its first Chief Financial Officer (CFO). Mr. Colter will lead the finance and accounting teams at EWM, and will be based in Atlanta.
"Don comes at a pivotal time for East West," said Scott Ellyson, CEO of East West Manufacturing. "His global financial management expertise – and extensive experience in navigating significant growth – is exactly what we need to take the company to the next level."
Don joins East West from SBS Worldwide, a global supply chain and efficiency organization, where he was VP of Finance leading US operations. In addition to finance, Don has international operations, manufacturing, and M&A experience. Don is a CPA and holds a BBA in Corporate Finance from Georgia State University.
About East West Manufacturing
East West Manufacturing (EW) is a leading Atlanta-based global contract manufacturer for original equipment manufacturers and distributors throughout the United States and Europe. With operations in Vietnam, China and India, EW utilizes transparent supply chain, on-site quality control and logistics systems to provide its customers with superior products and competitive cost advantages. Founded in 2001, EW's U.S.-based management combined with its international capabilities ensures that customers reduce the risks and complexities of offshore manufacturing. For more information about EW's Domestic Offshore Manufacturing® model, visit http://www.ewmfg.com