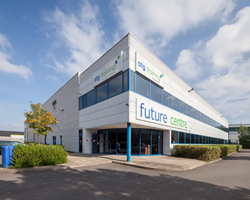 Many vocational courses, including apprenticeships, result in young people being more employable than degrees
(PRWEB UK) 9 January 2015
This is evidenced by 45 per cent of the same surveyed parents hoping their child will complete a degree as opposed to 16 per cent backing apprenticeships. This misconception may be borne from ignorance of the modern- day apprenticeship schemes and ATG Training, a registered charity which provides a diverse range of training to apprentices from its purpose-built site in Aylesbury, launched its 'Plan A' campaign to promote the benefits of apprenticeships for high achieving students.
The study surveyed more than 3,500 parents, and revealed a very interesting parental understanding that many vocational courses, including apprenticeships, result in young people being more employable than degrees. Vocational qualifications scored better than many degrees with 51 per cent of parents viewing an IT course as qualifying criteria for high employability; 44 per cent for automotive engineering and 43 per cent for construction. Law and maths degrees scored 53 and 48 per cent for being very employable but history degrees fared poorly, as did media studies and social sciences, with only 8, 9 and 12 per cent respectively. These statistics imply support for furthering education by the vocational route, but there is still much to be done to promote the advantages of Apprenticeships.
ATG Training is working hard in this area, and its 'Plan A' campaign raises awareness of the positive outcomes apprenticeships offer to high-achieving students, including the opportunity to gain credentials equal to those of university graduates. With the average graduate leaving university with a staggering £44,000 of student debt and no guarantee of a position within their chosen vocation, it makes sense to consider an apprenticeship where you not only earn a salary whilst training, you also gain valuable work experience, and the opportunity to prove yourself worthy of a permanent position with the company at the end of your apprenticeship. After investing both time and money in their apprentices, it makes good business sense for a company to offer them a position post-apprenticeship.
Parents continue to have significant influence on their children's career choices and whilst the number of apprentices has doubled to 2 million under our current Government, following numerous promotional initiatives, it remains imperative that all the relevant departments continue to be pro-active in dispelling misconceptions about apprenticeships. Apprenticeships can offer bright, ambitious young people the opportunity to earn a good salary rather than accruing a significant debt, and acquire practical experience alongside qualifications. On completion of the apprenticeship, their career opportunities are excellent, and their bank accounts are in the black.
For further information about Apprenticeships and current vacancies contact ATG Training on 0845 873 8440, or visit http://atgapprenticeships.com
*Read the full report here