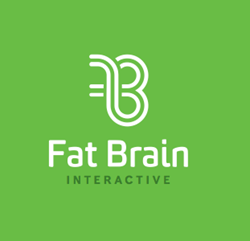 Online Reputation Consulting and Management has become an Absolute Necessity for today's Professional Athletes
Palm Beach, Florida (PRWEB) February 27, 2014
Fat Brain Interactive, an online reputation management and digital marketing firm based in Florida, is offering professional athletes a wide range of powerful tools for dealing with negative press.
The firm offers expert guidance to help combat the potentially damaging effects of negative media coverage and rumors that spread like wildfire across the web. Through its multichannel reputation management approach, which includes media relations, crisis management, content creation and social media optimization, Fat Brain Interactive provides athletes from the NBA, NFL, Major League Baseball and more with the resources they need to establish and maintain a positive image in the public eye.
"Athletes face a high level of scrutiny in the news media, as well as on blogs, social media and online forums," said Gary Truitt, founder and chief strategist of Fat Brain Interactive. "A single rumor can quickly become a full-fledged scandal in a matter of hours. This can be extremely damaging to an athlete's career and can wreak havoc on their private lives and personal relationships. We provide athletes with the tools and advice they need to minimize — and even reverse — the damage done to their reputations by negative publicity."
The world of professional sports presents some unique challenges when it comes to reputation management. Compared to other public figures like career politicians, musicians or actors, professional athletes are typically embraced as role models by the media. They are expected to face any bad press they receive publicly, honestly and directly. Any attempt at spinning a story or dodging an issue may only make matters worse.
Fat Brain Interactive provides athletes with proven strategies for handling bad press, giving them a strategy to respond to damaging rumors or negative reports in the media. Its team does this through a proven combination of reputation assessments, content monitoring and alerts, privacy issues management, trademark protection and more.
"Online reputation management has become an absolute necessity for today's professional athletes," said Truitt. "The entire world is watching what these individuals do and say. A single slip-up, when improperly managed, can cost an athlete important endorsements and contracts, and cause teams and fans to lose interest. Our reputation management specialists work hard to help our clients keep their careers on the right track."
About Fat Brain interactive:
For years Fat Brain Interactive has provided reputation consulting for law firms, celebrities, professional athletes, high-profile corporate executives, investors and various other high visibility clients. They monitor and repair negative online content using strategies that produce real results. Gary Truitt, the founder of the company, is considered one of the foremost thought leaders and experts in the field of online image and reputation issues and a frequent speaker on the topic.
For Additional information Contact:
Gary Truitt, Founder, Fat Brain Interactive
http://fatbraininteractive.com
Palm Beach, Florida
Call (561) 301-2424 or email info(at)fatbraininteractive(dot)com