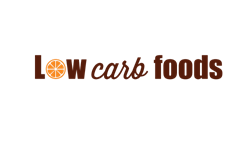 The Atkins Diet is no doubt the most popular low-carb diet plan, and this video will help our visitors to learn more about it.
(PRWEB) February 11, 2014
LowCarbFoods.org released a new video today (http://www.lowcarbfoods.org/) to answer some frequently asked questions about the Atkins Diet and how to follow a healthy low-carb and gluten-free lifestyle.
The video was created by the content development team at LowCarbFoods.org to enhance user experience. It is an engaging piece of content that presents a powerful approach to weight loss, helping the body to burn unused calories. The popularity of low-carb lifestyle and the Atkins Diet has been increasing steadily during the last years because of the benefits associated with reduced-carbohydrate diets. Among the many benefits are improved markers for the metabolic syndrome, ongoing weight loss, and better insulin sensitivity. The new video was created as a reference that presents the most important facts about the Atkins diet and the associated health benefits. (http://www.lowcarbfoods.org/videos.php)
"The Atkins Diet is no doubt the most popular low-carb diet plan, and this video will help our visitors to learn more about it," said John Williams, marketing consultant at LowCarbFoods.org.
Obesity is a huge problem in the developed countries, especially for adolescents and children. Many people face obesity-related complications such as kidney and liver disease, asthma, stroke, heart disease, and other non-communicable health problems. In the U.S. alone, obesity and overweight cost about $147 billion each year. Some call the new epidemic "globesity" because millions of people are affected around the globe. It is a complex phenomenon with psychological, economic, healthcare, and social implications. Healthcare professionals highlight the importance of a multifaceted approach that focuses on physical fitness, healthy eating and dining options, and proper nutrition. Low-carb diets are one alternative to traditional weight management programs that help obese individuals to become successful weight maintainers. Restricting the intake of carbohydrates helps dieters to control their weight. Low-carb plans focus on healthy food choices as a way to reverse weight problems. The goal is to reduce the risk of chronic conditions and improve overall health. Given the many advantages of low-carb lifestyle, it is not surprising that the Atkins Diet has a massive celebrity following. Low-carb approaches have captured the hearts of ordinary people and celebrities alike.
The new Atkins video has the format of a FAQ session, and more videos on other low-carb approaches will be released in the coming months. http://www.youtube.com/watch?v=sulQ9mZ1RT4.
About LowCarbFoods.org: LowCarbFoods.org is an informational resource designed to offer unbiased information on low-carb diets and lifestyle.