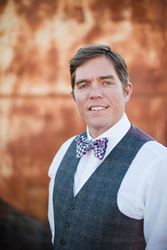 Hair loss can lower self-confidence and jeopardize career advancement. By integrating the power of regenerative medicine into hair restoration, I can give patients a natural, safe and effective solution, says Dr. Stong
Atlanta, Georgia (PRWEB) March 25, 2016
Dr. Benjamin Stong of Kalos Facial Plastic Surgery, LLC in Atlanta, Georgia proudly offers the latest in non-surgical hair loss treatment. Dr. Stong is double board certified and the only facial plastic surgeon in Atlanta to offer Micro-droplet Fat Stem Cell Injections for the treatment of hair loss. Non-surgical therapies such as stem cells can be used to provide stabilization to hair transplant results or they can be chosen as a standalone procedure for patients who want to avoid surgery.
While stem cells have been widely used in other fields of medicine for their ability to aid in wound healing and tissue repair, Dr. Stong is one of few doctors in the country to offer stem cells in hair loss treatment. Stem cells are the body's natural regenerative cells. They are tiny, unspecialized cells that can divide and differentiate into various tissues. All hair follicles contain stem cells. However, in balding individuals, these stem cells are damaged and inactivated. Recent evidence suggests that by injecting stem cells obtained from a patient's adipose tissue (fat), the hair follicle can be stimulated to enter into an active growth phase once again.
During a micro-droplet fat stem cell injection, stem cells are harvested from the patient's abdominal fat through a mini-liposuction procedure. The adult stem cells are then directly injected into the balding areas of the scalp. Here, the adult stem cells release powerful mediators that stimulate hair growth where hair follicles were previously dormant. In addition, the fat injections to the scalp may also provide a platform for an improved overall blood supply to the hair follicles, which further encourages hair follicle growth. There are three accessible sources of adult stem cells in the body, including blood, fat, and bone marrow. Dr. Stong uniquely offers both fat stem cells and bone marrow stem cells for hair loss treatment at his Atlanta hair transplant clinic.
"Hair loss can lower self-confidence and jeopardize career advancement. By integrating the power of regenerative medicine into hair restoration, I can give patients a natural, safe and effective solution," says Dr. Stong.
Fat stem cell injections can be used as a standalone procedure or as an adjuvant to hair transplant surgery to enhance hair growth results. Dr. Stong also routinely combines fat stem cell injection with platelet-rich plasma (PRP), which adds powerful platelets and growth factors from a patient's own blood to further promote hair growth and hair density.
About Dr. Benjamin Stong and Kalos Facial Plastic Surgery, LLC:
Owner and facial plastic surgeon, Dr. Benjamin Stong is dual board certified in Head and Neck Surgery and Facial Plastic and Reconstructive Surgery. He completed his fellowship under one of the most nationally renowned plastic surgeons, Dr. Andrew Jacono in New York. He has combined such a reputable level of training with his own proven experience and talent to bring patients of Atlanta outstanding results in plastic surgery and hair restoration. Kalos Hair Transplant clinic specializes in providing the most advanced techniques in surgical hair transplants as well as innovative non-surgical treatments for hair loss. If you would like to get more information about micro-droplet fat stem cell injections for hair loss offered by Dr. Benjamin Stong, please call their Atlanta office at (404) 963-0871 or visit their website at http://www.kaloshairtransplant.com