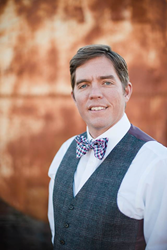 We are excited to offer this breakthrough non-surgical lip enhancement treatment in Atlanta. Using Volbella, patients can regain plump, attractive and natural-looking lips in just a brief office visit and with no social downtime, says Dr. Stong
Atlanta, GA (PRWEB) October 20, 2016
Dr. Benjamin Stong of Kalos Facial Plastic Surgery, LLC in Atlanta, Georgia proudly offers Volbella, the latest non-surgical filler injectable treatment for the lips. Dr. Stong uses an advanced injection technique using microcannula's which help reduce or eliminate any bruising altogether. Dr. Stong is a double board certified facial plastic surgeon who offers a full menu of advanced non-surgical cosmetic procedures for the face and neck. Juvederm Volbella represents the newest release from Allergan, a leading pharmaceutical company that offers the most popular injectable products in the industry.
Juvederm Volbella is a smooth injectable gel that can treat a number of common aesthetic concerns within the lips. Volbella adds volume to the lips with hyaluronic acid, a safe naturally occurring protein in the skin. Dr. Stong uses Volbella as a proven and effective means of lip enhancement, lip augmentation, and lip plumping. This includes addressing wrinkles and fine lines above the lip as well as defining the lip borders. Juvederm Volbella uses Vycross™ technology, which gives patients a soft, natural look and feel.
"We are excited to offer this breakthrough non-surgical lip enhancement treatment in Atlanta. Using Volbella, patients can regain plump, attractive and natural-looking lips in just a brief office visit and with no social downtime," says Dr. Stong.
Unlike other injectable fillers on the market, Juvederm Volbella provides longer lasting results of up to one year for many patients. It is also formulated with a local anesthetic to reduce discomfort during injections. Dr. Stong takes patient comfort one step further with his unique micro-cannula technique during injections, which involves a blunt-tip cannula that minimizes trauma and greatly reduces swelling and bruising.
About Dr. Benjamin Stong and Kalos Facial Plastic Surgery, LLC:
Owner and facial plastic surgeon, Dr. Benjamin Stong is dual board certified in Head and Neck Surgery and Facial Plastic and Reconstructive Surgery. He completed his fellowship under one of the most nationally renowned plastic surgeons, Dr. Andrew Jacono in New York. He has combined such a reputable level of training with his own proven experience and talent to bring patients of Atlanta outstanding results in plastic surgery. Kalos Facial Plastic and Reconstructive Surgery specializes in providing the most advanced techniques in facial plastic surgery and other cosmetic services. If you would like to get more information about Juvederm Volbella injections offered by Kalos Facial Plastic Surgery, LLC, please call their Atlanta office at (404) 963-6665 or visit their website at kalos-plasticsurgery.com.
Prepared by Find Local Company