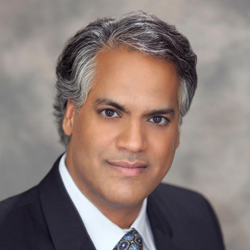 Because the nose is the most central and defining characteristic of a person's face, even a relatively small alteration can significantly improve a person's overall appearance, which can boost self confidence and self esteem
Atlanta, Georgia (PRWEB) March 23, 2016
Atlanta Institute for Facial Aesthetic Surgery just announced new 3D imaging software at the practice that will allow rhinoplasty patients to visualize their results even before the surgery. Commonly referred to as a "nose job" or "nasal surgery," rhinoplasty is one of the most common plastic surgery procedures performed today. In fact, the American Society for Aesthetic Plastic Surgery estimates that around 150,000 Americans undergo this procedure each year. The Vectra M3 3D imaging software will be utilized during rhinoplasty consultations; it provides patients with 3D images of their noses and faces, to help them visualize the potential outcome of their rhinoplasties. "It is like the ultimate fitting room where we are making certain you are completely informed and confident in your decision," says Dr. Pradeep K. Sinha of Atlanta Institute for Facial Aesthetic Surgery.
The surgery is done to correct structural dysfunction of the nose (such as a deviated septum) and improve breathing, or to address cosmetic concerns of the patient. Most often, the aesthetic goals are to either to reduce the size of the nose (to make it more proportional in size to the rest of the face), minimize the width of the nostrils, reduce a large nasal hump or bridge, or improve the shape of the nasal tip. In general, the operation involves careful removal of any "excess" bone and/or cartilage, while rearranging or reshaping the remainder.
"Rhinoplasty is one of the most rewarding and life-enhancing procedures we perform," Dr. Sinha says. "Because the nose is the most central and defining characteristic of a person's face, even a relatively small alteration can significantly improve a person's overall appearance, which can boost self confidence and self esteem."
Still, a lot of people put off having a nose job, according to Dr. Sinha. Often the reasons are due to anxieties about what the procedure entails or about the outcome and what can be accomplished. He says the solution is for patients to consult with a board-certified facial plastic surgeon who is highly experienced with rhinoplasty, and be sure that all questions are answered before undergoing treatment.
Dr. Sinha encourages anyone who is considering rhinoplasty to contact his office to schedule a complimentary consultation. "This will give you the opportunity to open up about any concerns you may have, discuss your treatment goals, and allow us to help you determine if nose surgery is right for you," he says.
Consultations can be booked by calling the Atlanta Institute for Facial Aesthetic Surgery at 404-256-5428, or by filling out a form online.
About The Atlanta Institute for Facial Aesthetic Surgery:
The Atlanta Institute for Facial Aesthetic Surgery specializes in facial aesthetic and reconstructive procedures. Founded by Dr. Pradeep Sinha, a double-board certified surgeon in otolaryngology and plastic and reconstructive surgery, the Atlanta Institute for Facial Aesthetic Surgery provides patients with customized procedures to achieve natural facial enhancement with minimal downtime. Functional surgery of the head and neck is also performed, helping patients with reconstructive needs as a result of injury or natural, physical irregularities. The Atlanta-based practice is focused on aesthetic facial rejuvenation with the most complete set of advanced surgical, laser and office procedures. For more information, visit http://facialaestheticsurgery.com.