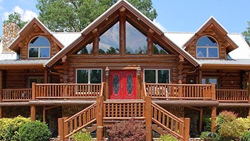 Our legendary reputation is what drives our business. Therefore, I am honored to receive a recognition that confirms our success in superior customer satisfaction, says owner John Anglin
Atlanta, Georgia (PRWEB) April 22, 2016
Find Local Contractors was created to be a quality online directory that helps consumers choose the best contractor in their area by providing easy access to multiple online review sources. For Anglin's Foundation and Chimney Repairs, customer ratings were high and reviews were remarkably favorable. Therefore, this long-standing foundation repair and chimney repair company has earned the recognition of being a 2015 Top Rated Contractor for the Atlanta area.
Anglin's Foundation and Masonry Repairs is located at 1027 Oregon Trail Southwest in Marietta, GA 30008. They have been serving customers in the industry since 1930. They provide a full menu of foundation repairs, masonry repairs and chimney repairs for residential and commercial customers. With over 85 years of experience and national recognition, Anglin's Foundation and Masonry Repairs has no hesitation in promising a lifetime warranty and offering a price protection guarantee on all services.
Beyond their unsurpassed experience in the industry, Anglin's Foundation and Masonry Repairs is also known for their integrity, workmanship and knowledge, especially when it comes to foundation and chimney repairs. They offer the highest quality materials with the promise to provide a permanent solution instead of a temporary fix. Anglin's offers repairs for sinking, settling and unleveled foundations as well as cracking and leaning chimneys and more.
"Our legendary reputation is what drives our business. Therefore, I am honored to receive a recognition that confirms our success in superior customer satisfaction," says owner John Anglin. Anglin's Foundation and Masonry Repairs offers a free quote for their expansive list of services.
More About Anglin's Foundation and Masonry Repairs:
Anglin's Foundation and Masonry Repairs is a fourth generation family business that began in 1930. They serve homeowners and businesses in the greater Atlanta area with permanent solutions for concrete, brick, windows and garage door repairs. Anglin's Foundation and Masonry Repairs is a National Certified Masonry contractor that has received numerous awards and recognitions, including those from Angie's List, Home Services Review and Better Business Bureau. They were also recently chosen as one of America's best from Best of the Best Television.
For more information about Anglin's Foundation and Masonry Repairs or to obtain a free quote, please visit http://www.anglinsfoundationrepairs.com or call (770) 422-2924.