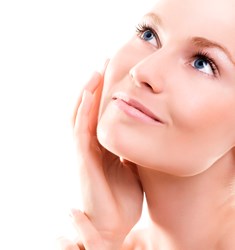 The Vampire Facelift® is a safe procedure used to help stimulate collagen production.
Atlanta, Georgia (PRWEB) October 28, 2013
Dermatology Associates of Atlanta, a leader in adopting and refining the latest and most effective skin and hair treatment technologies, is now offering the Vampire Facelift® for facial rejuvenation. The Vampire Facelift® is a non-surgical procedure that combines platelet rich plasma (PRP) and cosmetic facial fillers to promote new tissue growth to improve facial skin tone and texture for a more youthful appearance. Unlike other facial rejuvenation procedures, the Vampire Facelift® utilizes a patient's own blood to address volume loss in the face and restore damaged skin.
Vampire Facelift® begins by drawing blood from the patients which is then spun at high speeds in a centrifuge to separate the growth-inducing platelet rich plasma. The PRP is then combined with popular facial fillers such as Juvéderm® or Belotero Balance® and re-injected into the areas of concern around the face. The PRP works to prompt the skin to heal and creates new collagen growth within the skin to reveal younger-looking skin with a restored, healthy glow.
Dermatology Associates of Atlanta's board-certified dermatologist and PRP and dermal filler expert Dr. Ashley Curtis shared, "The Vampire Facelift® benefits patients with volume loss and aging skin from wrinkles, sun damage and loss of skin elasticity. Since there are many beneficial growth factors present in our own blood, the Vampire Facelift® is a safe procedure used to help stimulate collagen production. Therefore, the same growth factors have the ability to reduce wrinkles and restore shape and volume around the mouth, the eyes and on the cheeks. Other benefits from this procedure include minimal downtime and results lasting over a year."
The providers of Dermatology Associates of Atlanta have been using platelet rich plasma for over 15 years and cosmetic injectables for over 35 years. Our providers have extensive experience with facial injectables, performing an average of 9,000 injections each year in Atlanta. The physicians leading Dermatology Associates of Atlanta's eight dedicated specialty centers are members of over 12 medical associations including American Society for Dermatologic Surgery, American Board of Dermatology, American Society for Laser Medicine and Surgery and American Medical Association.
Dermatology Associates of Atlanta offers the Vampire Facelift® and other facial rejuvenation treatments at their 5555 Peachtree Dunwoody Road NE, Suite 190, Medical Quarters office. To learn more about this safe and effective procedure, please call (404) 256-4457 to schedule a consultation.
About Dermatology Associates of Atlanta
Dermatology Associates of Atlanta (DAA) is an all-encompassing dermatological practice founded in 1976 by Dr. Edmond I. Griffin. Joined by partner Dr. D. Scott Karempelis and an exceptional team of providers, DAA continues to serve the Atlanta, Georgia area for over 36 years. The medical providers at DAA have over 150 years of combined experience in their fields and all physicians are certified by the American Board of Dermatology. DAA has eight in-house specialty centers including: The Atlanta Center for Veins & Hair Removal, The Laser Institute of Georgia, Skin Medics™ Medical Spa, Psoriasis Treatment Center, The Griffin Center of Hair Restoration & Research, The Surgical Suite, Atlanta Cosmetic Surgery Center and The Dermatology Center.