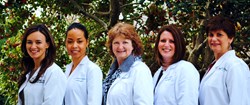 For the price of a slice of pizza and a soda you can provide your favorite musicians the opportunity to Play Loudly and Proudly by giving them the tools and education they need to hear for a Lifetime.
Atlanta, GA (PRWEB) August 28, 2013
Musicians of all types from classical to rock are at extremely high risk of suffering permanent hearing damage. However, noise induced hearing loss is preventable if musicians have the proper knowledge and equipment to protect their hearing during rehearsals and performances.
In order to reach more musicians and give Atlanta residents a way to show their favorite performers that they care about their health and well-being, Atlanta Hearing Associates has launched an Adopt-a-Band program in collaboration with Etymotic Research. Music enthusiasts ages 18 and over are eligible to become sponsors and may choose to support any type of musical group including marching bands, rock bands or jazz ensembles.
Under the Adopt-a-Band program, Level 1 sponsorships begin at $60 ranging up to $600 for a Level 4 sponsorship. All sponsorship levels include ETY·Plugs High-Fidelity Earplugs, a Hear for a Lifetime DVD, SoundRule pocket guide to safe sound levels and pamphlet with facts and charts about hearing protection. The Level 4 sponsorship offers the group custom Musicians Earplugs for the Band Director and an ER-200 Noise Dosimeter to measure sound exposure. An added benefit of the program is the ability to purchase additional ETY•Plugs at a high discounted price.
Persons interested in sponsoring a band should visit http://www.hearatlanta.com/adopt-a-band.php for details and information on getting started.
Atlanta Hearing Associates and Dr. Joy Pritchett would like to remind all musicians, and their parents, that hearing loss is a function of exposure time, the average sound level, and the peak level of very loud sounds. Exposure to excessive noise from drumlines, pipebands, marching bands, orchestras, and music from a player's own instrument or nearby instruments can cause permanent hearing loss depending on the intensity and duration of the sound. Atlanta Hearing Associates offers a range of hearing protection options for musicians of all types.
About Dr. Joy Pritchett Au.D.
Dr. Joy Pritchett is the CEO and President of Atlanta Hearing Associates. Dr. Pritchett has a Bachelor's Degree in Speech Pathology and Master's Degree in Audiology from Auburn University. She later graduated with a doctoral degree from Central Michigan University with a concentration in the assessment and rehabilitation of balance disorders. Dr. Pritchett's areas of clinical interest are: 1) establishing evidence based guidelines for the fitting of hearing aids, 2) auditory processing tests that are predictive for children who become poor readers, and 3) rehabilitative measures to reverse these processes. Dr. Pritchett is a member of the American Academy of Audiology, American Speech and Language Association, Georgia Academy of Audiology, Academy of Doctoring Audiologists, and licensed by the State of Georgia.
About Atlanta Hearing Associates
Atlanta Hearing Associates, the top provider for hearing aids and hearing loss services in Atlanta, has been in the Georgia area for several years. The company prides itself on making sure its clients have the most up-to-date information and technology. Atlanta Hearing Associates has four convenient offices in the Atlanta area to serve its patients—one in Greensboro, one in Milledgeville, one in Decatur and one in Dunwoody. Their all-inclusive approach to helping their patients hear ensures that each patient gets the hearing aids and accessories for their individual lifestyle.
Contact:
Dr. Joy Pritchett
http://hearatlanta.com
Atlanta Hearing Associates
1713 Mt. Vernon Road, Suite 3
Dunwoody, GA 30338
(770) 574-4819
Atlanta Hearing Associates
1051 Parkside Commons, Suite 103
Greensboro, GA 30642
(706) 623-4425
Atlanta Hearing Associates
111 Field Stone Dr., Suite 106
Milledgeville, GA 31061
(478) 387-4186
Atlanta Hearing Associates
1991 N. Williamsburg Dr., Suite A
Decatur, GA 30033
(404) 549-6788