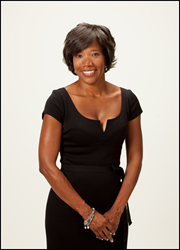 Buoyant and resolute in my dedication to plastic surgery, the Top Doctor distinction reaffirms my unique approach to my craft.
Atlanta, GA (PRWEB) August 05, 2016
In 2012, Dr. Lisa Bootstaylor joined the ranks of US News & World Report as one of America's Best Plastic Surgeons and since has been recognized by US News & World Report and Castle Connolly as a Top Plastic Surgeon in the country. Dr. Bootstaylor is both humbled and honored by her national standing but is most resolute and buoyant that her dedication to cutting-edge techniques combined with cultural-regional sensitivity has created a new standard of beauty for the Southeast. She specializes in large-volume liposuction and body contouring, ethnic plastic surgery, scar-sparing breast surgery and nonsurgical facial rejuvenation.
"While constantly analyzing the latest techniques in beauty, over the years, I have been extraordinary successful in striking a new balance of beauty by downsizing- breast implants, perfecting scar-sparing face and body incisions and adding secondary procedures to produce a result which has both longevity and aesthetic harmony", as explained by Dr. Lisa Bootstaylor, medical director of Atlanta APC Plastic Surgery. She is also keen on maintaining the ROI, return on investment for plastic surgery procedures performed by her practice. A cheerleader for "Beauty for Life", Dr. Bootstaylor and her network of affiliate organizations help clients integrate fitness regiments, nutrition advocates, integrative medicine and menopausal evaluations to optimizes the post-operative trajectory for her clients.
Another aspect of Dr. Bootstaylor's practice and expertise, which has brought her regional, national and international recognition, is her ability to integrate clinical research medicine into her aesthetic plastic surgery practice. Having conducted scientific wound healing studies with academic luminaries such as Stanley Levinson, MD and Thomas Hunt, MD, Dr. Bootstaylor has participated in FDA- approved, phase three trails that seek to improve surgical incisions, keloid and hypertrophic scars. Always involved in an active research study or collaborative scar treatment therapy program, all of Dr. Bootstaylor's clients have streamline access to the most current research and top of the line modalities for the creation of discrete and cosmetically ideal surgical scars.
Lastly, according to statistical data released by the American Society of Plastic Surgery (ASPS) in 2015 (http://www.plasticsurgery.org/news/plastic-surgery-statistics/2015-plastic-surgery-statistics.html), 15.9 million cosmetic procedures were performed by its members and there has been a 7% increase in ethnic plastic surgery. The increasing trend in ethnic plastic surgery positions Dr. Lisa Bootstaylor as both an academic and plastic surgery leader in the ever growing field of ethnic plastic surgery.
Straddling the worlds of aesthetic and revisionary surgery, Dr. Bootstaylor is uniquely prepared to deliver expertly executed plastic surgery with discrete incisions to provide an extremely satisfying plastic surgery experience. If you are interested in cosmetic or revisionary plastic surgery with Atlanta 'Top Doctor", Lisa Bootstaylor contact her office today at 404-240-2804 or visit her website to learn more about the procedures offered and to view her results at http://www.plasticsurgery-atlanta.com/.
About Atlanta APC Plastic Surgery
Atlanta APC Plastic Surgery, under the direction of Lisa Bootstaylor, MD, focuses on large volume liposuction and body contouring, scar sparing breast surgery, revisionary aesthetic surgery, ethic rhinoplasty and non invasive rejuvenation procedure for the face and body. Dr. Lisa Bootstaylor is a Board Certified Plastic Surgeon who received her plastic surgery training at the University of Pittsburgh and her fellowship training at the University of California at San Francisco. Her training and clinical research experience, along with her years of experience, sets Lisa Bootstaylor, MD apart from the growing number of plastic and cosmetic surgeons offering plastic surgery. Atlanta APC Plastic Surgery serves the Greater Atlanta area as well as the national and international community.
Address: 550 Peachtree Street, Suite 1480, Atlanta, GA 30308: (404) 240-2804