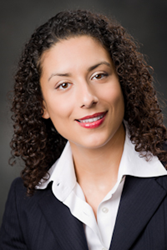 Our law firm exists for clients who need excellent legal representation and a high level of personal service...
Atlanta, Georgia (PRWEB) October 31, 2014
Georgia attorney Maggie Heim was recently rated AV Preeminent by Martindale-Hubbell for her legal work on behalf of individuals and businesses. The Martindale rating system has a 146-year history, and is considered one of the most respected attorney evaluation services in the industry. Attorney ratings in Georgia are determined solely from the confidential opinions of lawyers who are familiar with the rated lawyer's work.
In order to qualify, attorneys must meet two important criteria. First, they must adhere to the highest level of professional ethics. Second, if the first criteria is met, attorneys are then evaluated on their legal knowledge, analytical capability, judgment, communication skills, and legal experience. As explained by Martindale-Hubbell, "An AV® certification mark is a significant rating accomplishment – a testament to the fact that a lawyer's peers rank him or her at the highest level of professional excellence."
Heim's AV rating illustrates her commitment to achieving excellent results with integrity for clients.
Heim is no stranger to recognition for excellence in the practice of law. Super Lawyers, a Thomson Reuters company, has named Heim to its list of Georgia Rising Stars for many years. In addition, Georgia Trend Magazine has listed Heim as one of the State's Legal Elite for the past 2 years. Heim also carries a Superb rating from AVVO, another well-respected attorney rating system.
Although the AV rating distinction provides additional motivation to do great legal work, the goal for Heim and her partner, Edwin Schklar, has remained the same since they joined forces ten years ago. "Our law firm exists for clients who need excellent legal representation and a high level of personal service, and who value attention to detail," said Heim. "We believe that consistently delivering all of those things to our clients differentiates our firm from other law firms and routinely produces great results for our clients."
About Schklar & Heim, LLC: Schklar & Heim, LLC is an AV Rated law firm based in Atlanta, Georgia. The firm is nationally recognized for obtaining superior results in the most complex litigation matters, while providing unmatched attention to detail and client service. The firm routinely handles cases involving business litigation, legal malpractice, securities litigation, estate and trust litigation, construction law, and intellectual property litigation.