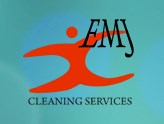 'This would make a great gift for a new student,' says the owner of EMJ Cleaning, Eric Cano.
Atlanta, Ga (PRWEB) August 28, 2013
EMJ Cleaning, an Atlanta cleaning service, has announced that it is offering an exciting back to school move-in special discount for students moving into their first apartments. The details of the event are as follows: EMJ Cleaning will offer a 20 percent discount on a basic cleaning for college students who have recently moved into their first apartments. The cleaning service is offering this special both as a way to celebrate the excitement of a new school year, and to give parents the opportunity to give their students a practical back to school gift. Those interested in the discount should mention the "College Move-In Special" when they call.
"This would make a great gift for a new student," says the owner of EMJ Cleaning, Eric Cano. "Parents can think of it as a cute way to say 'This is the last time I'm cleaning your room.' Plus, it will relieve a little stress off students as they dive head-first into a new semester."
This is an especially great deal for students moving into larger homes, like the townhouses near the Emory campus. "When there is plenty of shared space, like in a townhouse, the home tends to be a little messier because there is more space that the inhabitants don't feel personally responsible for, so it gets cleaned less often," says Cano.
To take advantage of this deal, those interested should call EMJ Cleaning at 678-966-9469.
Eric Cano is the owner of EMJ Cleaning, a licensed, bonded and insured professional home cleaning service in Atlanta, Georgia. The service has been in business for over ten years, and provides cleaning services to residential and commercial buildings six days a week. His company provides services like window cleaning, carpet cleaning, heavy duty cleaning, weekly deep cleaning and move-out cleaning; these are offered in both EMJ's office cleaning service and home cleaning service. For more information, visit http://www.emjcleaning.com.